Burning INEC Offices Threatens 2023 Elections – Yakubu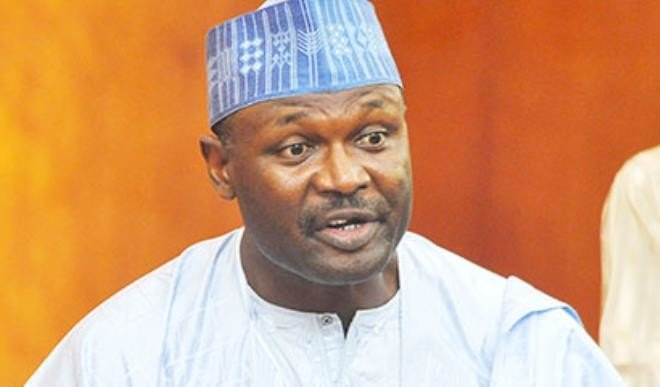 The Chairman of the Independent National Electoral Commission (INEC), Mahmoud Yakubu, has expressed concern over the high number of violent attacks on the INEC offices in South-Eastern Nigeria.
Yakubu made the remarks at an emergency INEC meeting for election commissioners in Abuja.
"These are acts of unjustifiable aggression which may undermine the commission's capacity to organise elections and dent the nation's electoral process," he said.
He made the remarks following the burning of an INEC office in Ebonyi State.
Wednesday's attack was the sixth attack on the commission's offices in the South-Eastern states.
Yakubu said the destructive attacks were a waste of resources, especially in the current context of economic recession.
He called on the security forces to be more vigilant in protecting government assets, especially those related to election materials.
He reiterated his call for the people of the towns to be vigilant in protecting their property.
The most recent attack was on the INEC offices in Ebonyi State on Wednesday.
The offices are in Ezza North and Izzi Local Government Areas.
INEC spokesman in the state, Cornelius Ali, said the town had burned down the offices along with generators, polling booths and other important election materials.
He said the commission's officials had paid a visit to the affected offices to assess the extent of the damage.
However, he calmed down fears that the scam would threaten the voter registration process, which starts in June.
Ali said, "On Tuesday, 18th May, 2021, two INEC offices in Ebonyi and Ezza North local government areas of Ebonyi State were attacked and burnt down by unidentified persons."
"When we went there, we saw that the buildings inside our offices were burnt down while the generators, polling booths and other INEC equipment in these offices were completely destroyed."
The spokesman added that the loss of the town had taken a heavy toll on the commission, but said the attack would not discourage her from discharging her duty to serve the people.
State police spokeswoman Loveth Odah did not pick up the phone or return a message sent to her to speak on the incident.