Pantami: Stop Complaining, Take Action – Nnamdi Kanu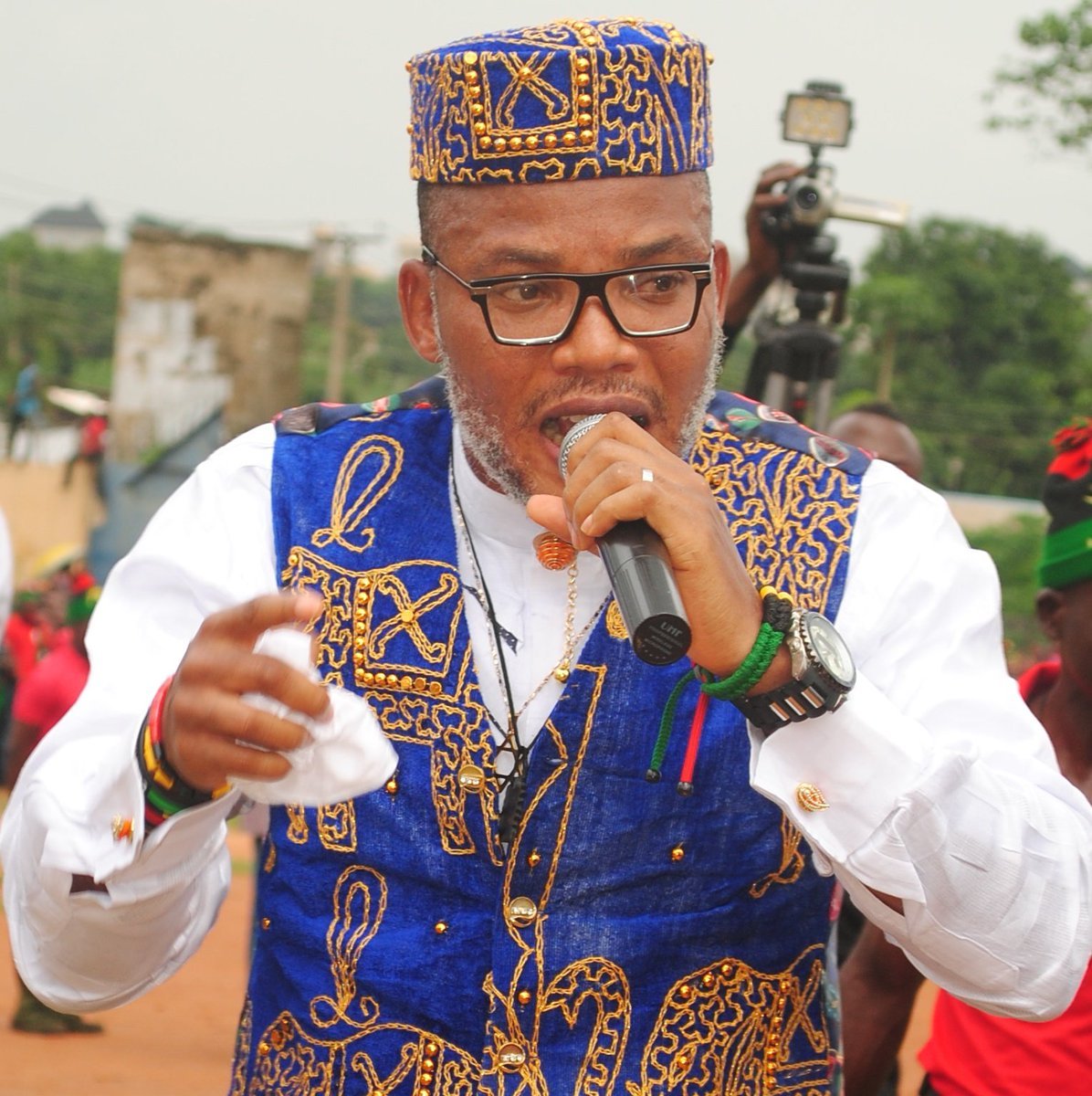 The leader of the Indigenous People of Biafra (IPOB), Nnamdi Kanu, has asked Nigerians to stop complaining about the administration of President Muhammadu Buhari.
Naija News reports that Nigerians had called on the Buhari govt to sack his Minister of Communication, Isa Pantami, for backing terrorism some years back.
But the presidency on Thursday vowed not to sack Isa Pantami while insisting that the minister has apologized for his views on Boko Haram, Taliban and Al-Qaeda.
In a post on his Twitter handle on Saturday morning, the IPOB leader called on Nigerians to take action and quit complaining.
Nnamdi Kanu slammed Nigerians for re-electing President Buhari in 2019 despite his government allegedly backing Fulani herdsmen.
The pro-Biafra activists said: "They stood with BokoHaram, you elected them. Once in office, they stood with terrorist Fulani herdsmen, yet you re-elected them.
"Now, they're pampering Bandits while backing terrorist IsaPantami, and all you complain. It will soon get worse.
"Quit complaining. Take action."
Meanwhile, the Presidency had backed its statement supporting the embattled Minister of Communications and Digital Economy.
Speaking during a Channels TV programme on Friday, presidential spokesman, Garba Shehu, compared the certificate forgery case of ex-minister of Finance, Kemi Adeosun, to the earlier support for terror groups expressed by Pantami.
Asked why the presidency let Adeosun go but was quick to defend Pantami, Shehu noted that the certificate forgery by Adeosun is more of a crime than the past extremist views of Pantami.
He stated that President Muhammadu Buhari's response "would have been different" if Pantami had forged his certificate as Adeosun did.
Shehu said Pantami's case only involved people probing his thoughts during the said lectures.
"In the second case which is that of Pantami, you are probing the thoughts, what is called 'McCarthyism'; you search the inner recesses of the minds of individuals, bring out things they have said, or they are about to say, or you think they would say, and use that against them," he said.