I Would Have Resigned If I Was Isa Pantami – Wike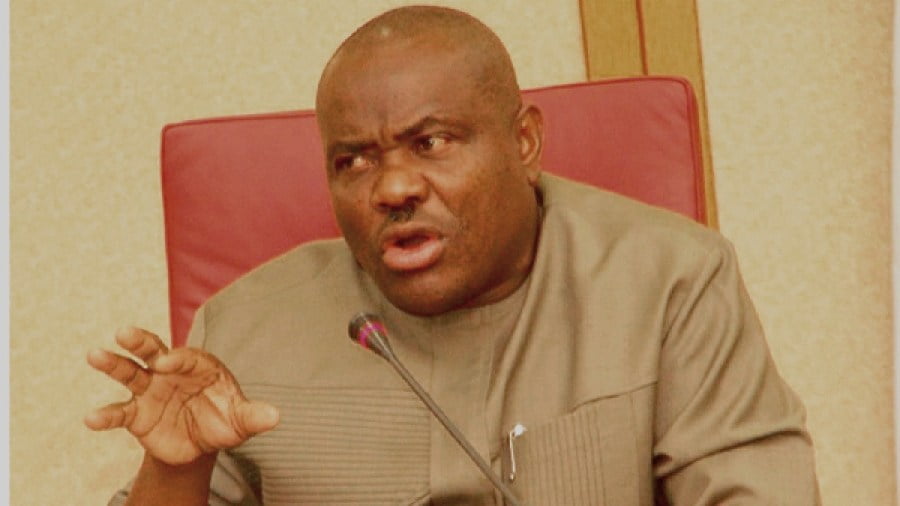 Governor Nyesom Wike of Rivers State has advised Nigeria's Minister of Communication and Digital Economy, Isa Pantami, to resign his appointment immediately.
In a series of post on his Twitter handle, Wike stated that he would have resigned if he found himself in the situation of Pantami.
According to the Rivers governor, it is unreasonable for Pantami to still be a member of the Federal Executive Council.
Wike said, "No reasonable Government would allow a person with the issues around Dr Patami remain in its cabinet. Ordinarily, the Minister should leave immediately but this Government doesn't care
"This should not be allowed, saying it was done in the past or he has repented is not the issue
"It is inexcusable, at best we can say the seeds he sowed have germinated and led to the killing and destruction of people.
"If I was in such a situation I would have tendered my resignation."
Naija News reports that Pantami had once revealed how joyful he used to feel with the killing of those he considered infidels.
The minister said this in three audio recordings of his teachings in the 2000s, when he condemned deadly operations of the then Al Qaeda and Taliban elements who were on a campaign to obliterate the West and conquer other parts of the world.
The minister said; "We are all happy whenever unbelievers are being killed," Mr Pantami said. "But the Sharia does not allow us to kill them without a reason."
"Our zeal (hamasa) should not take precedence over our obedience to the sacred law," he added.
Pantami in his submission while responding to audience questions about his views on the then leader of the terrorist group, Osama Bin Laden, stated that he still considers the leader of the extremists a better Muslim faithful to himself.
But the minister recanted the comments on Saturday, saying that he has "changed several positions taken in the past based on new evidence and maturity."
Isa Pantami blamed immaturity and limited knowledge for his views back then.
Meanwhile, President Muhammadu Buhari in a statement on Thursday stated that he would not sack his Communications minister.
In a statement by Garba Shehu, his media assistant, Buhari said Pantami's ordeal in the hands of those calling for his sack was not about his past utterances but about his current job as a minister.
Buhari backed Pantami's explanation that he was young when he made those statements and that his position had since changed.