Olafeso Accuses Makinde Of Sponsoring Thugs To PDP South West Congress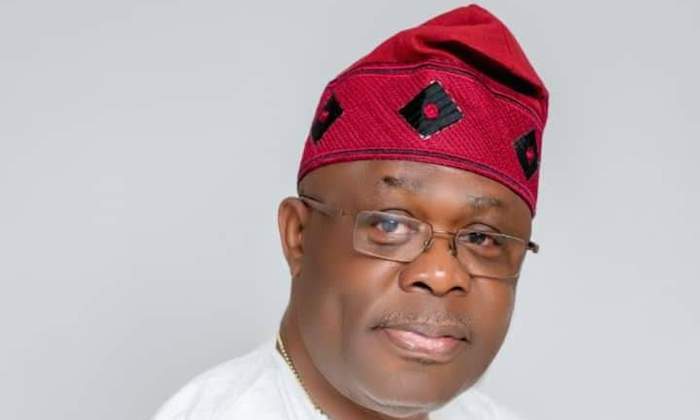 The National Vice Chairman of the Peoples Democratic Peoples (PDP), South West, Eddie Olafeso, has accused the Oyo State Governor, Seyi Makinde, of sponsoring political thugs to the zonal congress in Osogbo, capital of Osun on Monday.
Recall that the former Governor of Ekiti State, Ayodele Fayose, had alleged that armed men numbering more than 150 invaded the hotel where he lodged.
He also claimed that the thugs suspected to be members of the National Union of Road Transport Workers (NURTW) in Oyo State, came to the venue of the congress in more than 10 buses.
Speaking in an interview on Channels Television on Wednesday, Olafeso condemned the invasion of the congress by the thugs allegedly brought in Oyo state governor.
He claimed that the thugs were lodged in the hotel where Makinde resided, adding that the hoodlums left with the governors on Monday evening.
Olafeso said he and others chose not to engage the thugs because it is the right thing to do, saying that he does not want the blood of the innocent on his hands.
The PDP chieftain added that his faction led by former Ekiti state governor, Ayodele Fayose chose to overlook over-voting at the congress in the interest of the party.
He also described his opponent and former deputy governor of Oyo state, Taofeek Arapaja, as the puppet of governor Makinde.
Meanwhile, Fayose has claimed that the just concluded People Democratic Party (PDP) Southwest zonal congress witnessed over-voting.
Reacting to the election on Twitter on Monday night, Fayose said he and others chose to overlook over-voting at the congress because of the interest of the party.
"Like I said in my speech at the beginning of the congress that we should win together and we have indeed won together," he wrote.
"Whatever may be our reservations on the issue of over-voting, we have chosen to look at the larger picture, which is the PDP.
"We must therefore use our energy and resources to rebuild the party."
Fayose added: "Arapaja's 343 and Olafeso's 330 votes, has simply shown strength on the two sides, this should be explored by the party, going forward.
"I thank the National Working Committee (NWC) for helping to bring this congress behind us."