Boko Haram Currently Attacking Borno Community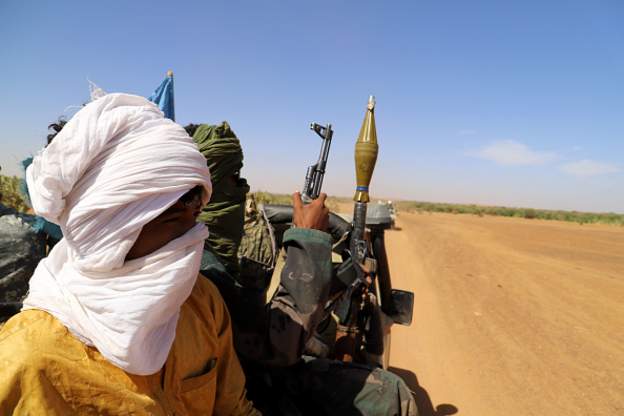 Boko Haram terrorists are currently attacking Damasak, the headquarters of Mobbar Local Government Area, Borno State.
A source that spoke with SaharaReporters, noted that the attack is the 8th incident in a week.
Naija News had earlier reported that the terrorists in the early hours of Wednesday clashed with military officers in Damasak, Borno State.
Troops had chased the terrorists out of the town on Tuesday but they returned in the early hours of Wednesday, shooting sporadically and setting houses on fire.
According to a military source, the insurgents are desperate to take control of the town.
"I can confirm that troops are in control of Damasak but there is a fierce gun battle ongoing. You know for some time now, the terrorists have been attacking Damasak town but they can't succeed because our gallant troops are on the ground," the source said.
A top civilian JTF source also confirmed that the town has been under attack for about three hours.
"We all need to pray for our troops to prevail over these evil people, Boko Haram returned to Damasak after Saturday attacks, just pray for the troops."