'Soldiers Kill Over 70 Persons, Demolish Hospitals, Schools In Benue'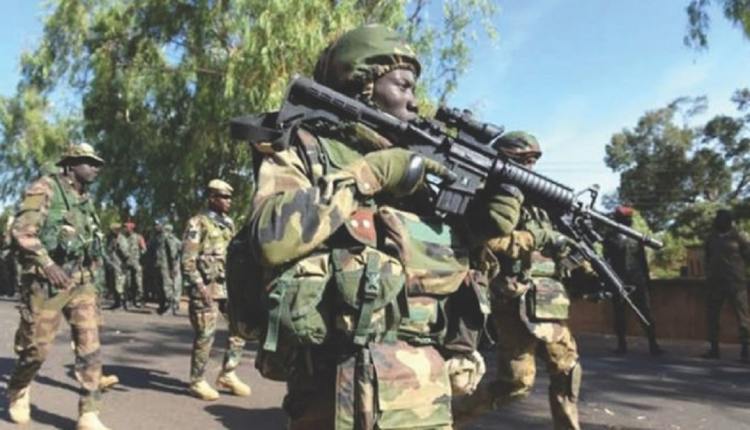 The people of Mbator in Shangev-Tiev of Konshisha Local Government Area of Benue State have accused Nigerian soldiers of killing at least 70 innocent persons.
Bonta village of Mbator in Shangev-Tiev of Konshisha LGA and the Okpute-Ainu in Oju LGA have experienced several decades of land tussle with renewed hostility breaking out between both communities five days ago which led to the deployment of troops.
However, gunmen suspected to be part of a local militia group allegedly ambushed and killed one Nigerian Army officer and 10 soldiers.
Speaking on Friday during a press conference in Makurdi, Benue, a group known as Shangev-Tiev Assembly (STA), accused the military of destroying at least 15 other communities.
One Elder Tyoh Jude said, "The army has so far razed and demolished farms, schools, hospitals and residences of Bonta, Tse-Jembe, Tse-Anyom, Gbinde, Mbaakpur, Aku, Agidi, Gungul, Adoka, Guleya, Awajir, Shiliki, Achoho and Ullam in Gwer Local Government Area, and are still planning to do same to other neighbouring towns within Konshisha LGA.
"Our unarmed people are being killed intentionally in large numbers by armed personnel of the Nigerian Army. Presently, over 70 persons are reported dead and more than 100 people are missing, mostly women, children and the elderly and hundreds of thousands displaced with its attendant humanitarian consequences."
The group called on the Federal Governments to order the military to stop the ongoing killings of their people with immediate effect.
They urged the Benue State government to ensure that the land under dispute is amicably demarcated.
STA also demanded that a panel of enquiry should be setup to investigate the remote and immediate causes of the crises and the roles of the military.