After Bombarding IPOB Members, Nigeria Military Launches Air Strikes On Gunmen In Benue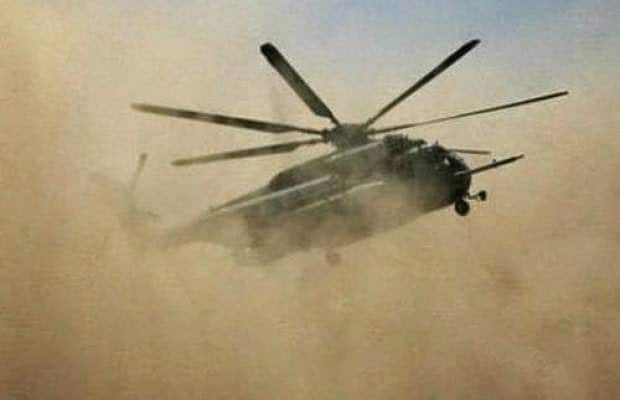 The Nigerian military on Tuesday launched multiple airstrikes on Bonta community in Shangev Tiev, Konshisha Local Government Area of Benue State, to destroy the camps of unknown gunmen.
It was gathered that the jets stormed the area after leaving Essien Udim Local Government Area of Akwa Ibom State on Tuesday where they had been engaging operatives of the Eastern Security Network, created by IPOB.
"The aircraft flew as low as 5 to 10 metres above the roof level with a wicked soldier who was shooting randomly and emptying a lot of magazines in motion," a witness told SaharaReporters.
"It all started this morning, when Nigerian military attacked the people of Bonta in Shangev Tiev, Konshisha LGA using aircraft. This unexpected attack made everyone run out of the villages and look for a secure place to lay low," another resident said.
"There are actually reports of deaths from the bullets, the shock from the unexpected attack and the loud sound and vibration from the aircraft. There have truly been communal clashes between the people of Shangev Tiev and the Igede community in Okpute.
"Some military men were caught in the clash when they were attacked by some Shangev Tiev youths on their way to their place of assignment. Now, the military have come to avenge the attack on their members," another source revealed.
This online newspaper later confirmed that the raid on criminal hideouts resulted in the death of at least 12 bandits.
Several weapons and ammunition were also recovered in the process during the raid on bandits suspected to be 'Bonta Boys.'
Naija News understands that the bandits are part of those that attacked military troops around Bonta village and some other close communities in Konshisha Local Government Area of the state on Tuesday.
The communities in the area had been embroiled in communal clashes in past months over a land tussle, a development which made the government draft military troops to patrol the area.
This prompted the government to draft in the troops for a peacekeeping mission between warring communities of Bonta in Konshisha Local Government Area and Ukpute-Ainu in Oju Local Government Area.
Download NAIJA NEWS app: