FG Must Take Asari Dokubo Serious – Bashir Tofa Warns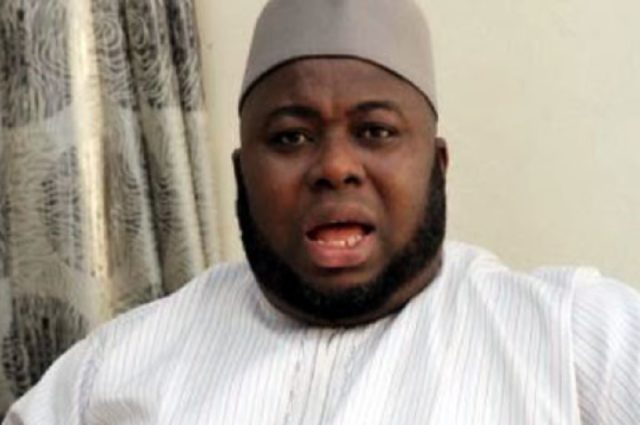 Alhaji Bashir Tofa has warned the Muhammadu Buhari led-federal government not to ignore the Biafra Customary Government (BCG) proclaimed by Alhaji Asari Dokubo.
Recall that Dokubo, the leader of the Niger Delta Peoples Salvation Force (NDPSF), who noted in the statement he released through Uche Mefor to journalists in Warri on the declaration of a "Biafra de facto customary government" said the time has come for them to take their destinies in their hands, adding that the Igbo people have long suffered injustice and marginalization in Nigeria.
Apart from declaring himself the leader of the customary government, Dokubo also named Uche Mefor as the Head of Information and Communication of the customary government, George Onyibe as Secretary of the group, and Emeka Esiri as the officer in charge of its legal matters."
Reacting in an interview with Daily Trust on Sunday, Alhaji Tofa said, "Alhaji Asari Dokubo may be considered as a joker by the unwise. What if his utterance is only an early stage in a larger plan? Threats to this country should not be taken as a joke."
Tofa, a former National Republican Convention (NRC) candidate in Nigeria's June 12, 1993, presidential election,  also described zoning the 2023 presidential ticket as detrimental to the unity of the country.
"It is the sign of backwardness to continue propagating a divisive presidency, rather than the one that will serve all Nigerians equally and justly," adding that "the blame for this backwardness was on the Peoples Democratic Party (PDP),"
"The PDP started this foolish idea. They have damaged the political climate of this country while thinking it was for the best. Now it has become what may destroy this country if care is not taken," he said.
Tofa stated that Nigeria "is now too polarised for the Muslim-Muslim or Christian-Christian ticket to be dared by any party."