How Obasanjo Rescued Me From Wrongful Indictment – Onnoghen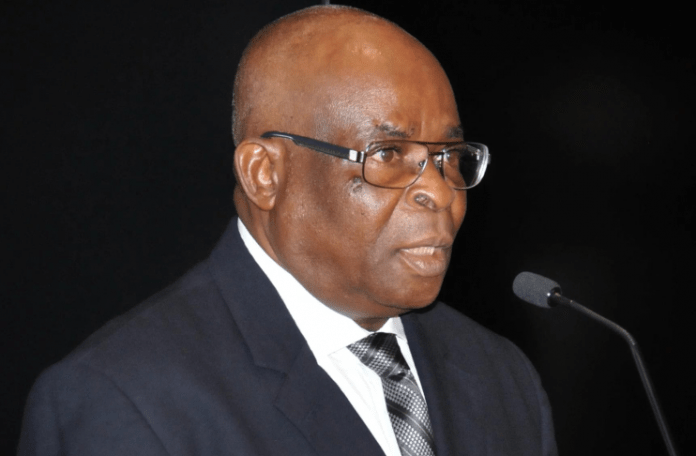 A former Chief Justice of Nigeria, Justice Walter Onnoghen (retd.), has revealed how former President Olusegun Obasanjo freed him from wrongful accusation and indictment during his administration.
The former CJN said his trial at the Code of Conduct Tribunal in 2019 was not the first time, adding that he faced a similar issue during the tenure of Obasanjo.
He spoke in Abuja during the public presentation of a book titled 'Fundamental Rights (Enforcement Procedure) Rules, 2009, Practice, Procedure, Forms, and Precedents,' written by Chief Ogwu James Onoja (SAN).
Onnoghen , who was sacked form office in 2019 said a commission of inquiry was set up back then without due process and that he was indicted of wrongdoing,
The former CJN said he was not invited to defend himself before he was indicted by the commission.
Onnoghen stated that because Obasanjo was a leader who listened to advice, the matter was referred to the National Judicial Council for review.
He noted the truth surfaced after the council investigated the matter and he was cleared of all alleged wrongdoing.
Onnoghen, however, urged Nigerians to stand by the truth because only justice could rescue Nigeria.
Meanwhile, a former bandit on Friday disclosed that government is aware of how they acquire their weapons used in terrorising communities in the North.
The ex-bandit while reacting to the no-fly zone decision in Zamfara State dismissed the reports that choppers fly arms into the state for bandits.
Recall that President Muhammadu Buhari on the 2nd of March declared Zamfara State as a no-fly zone to stop "arms for gold" deals going on, which further fuel banditry in that part of the country.
The spokesperson to the President, Garba Shehu, noted that the decision was reached because private aircraft were being used to supply weapons to criminal gangs in exchange for gold.
But the former bandit who spoke with DailyTrust on the condition of anonymity dismissed the allegation of the use of planes to deliver arms.
"The government knows the truth and we all know how these weapons come in," adding that a lot of weapons come in through the Niger Republic.