Nigeria Expecting More N527bn Ibori Loot – FG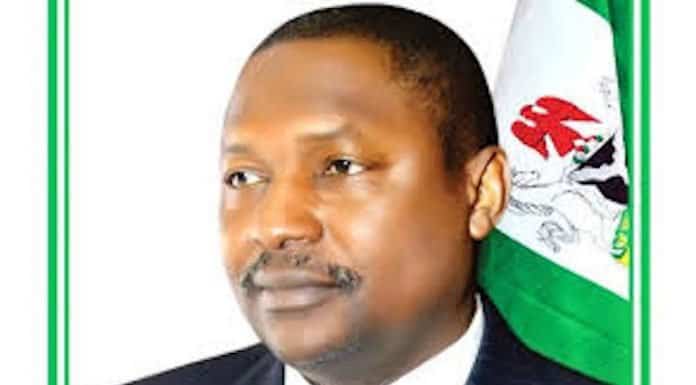 The Federal Government has further argued that one among many conditions for the UK repatriating the money allegedly stolen by James Ibori, a former governor of Delta State, must be tied to certain federal projects.
The government declared this while hinting that the country is still in expectant of not less than £100m (N527bn) from the UK, also stolen by Ibori and his 'accomplices'.
Speaking on Channels Television's politics today Tuesday, the Attorney-General of the Federation and the Minister of Justice, Abubakar Malami (SAN), insisted that the recovered money must be used on any of the capital projects which include the Lagos-Ibadan Expressway, the Abuja-Kano rail and the Second Niger Bridge as contained in a Memorandum of Understanding signed between both parties.
The AGF said apart from the Ibori loot, $100m traced to the late Head of State, Gen Sani Abacha, was also being expected. His statement reads: "As it is we have succeeded in recovering £4.2m from the UK. We are still pursuing other assets even as it relates to the Ibori assets.
"The quantum of the amount involved was within the region of over £100m (N2.2bn) and it is out of it that we have succeeded in recovering a fraction of £4.2m and we are still pursuing an additional sum within the region of £100m (N527bn) and that will be a function of conviction and subsequent recovery process."
Malami reiterated that the recovered fund would not be released to the Delta state government's purse because the crime that led to the diversion of the funds was a federal one.
Meanwhile, the Office of the Attorney-General of the Federation has said earlier that it has not initiated any proceedings, neither is it investigating former governor of Lagos State, Bola Ahmed Tinubu.
Naija News understands that the AGF, Abubakar Malami (SAN), stated this while appearing on a live interview with Channels Television's Politics Today' programme on Tuesday, March 9, 2021.