Mother Of Two Dies During Sex Romp With Male Concubine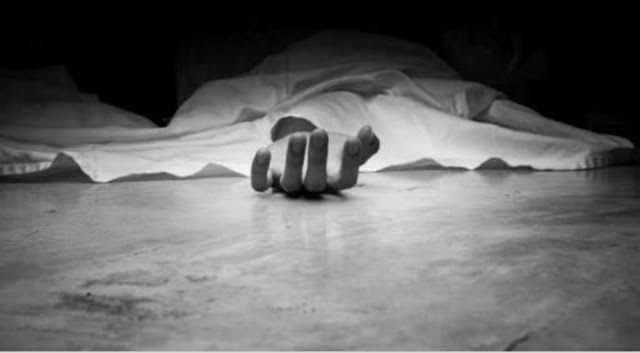 One Mr Lekan Agboola in Adamawa State has been arrested by the state police command over the death of his lover who died during a sex romp.
Reports have it that the telecommunication engineer was apprehended and detained at the command's criminal investigation department to explain in details the actual cause of Lugas's death.
Confirming the incident to newsmen in Yola, the state police spokesperson, DSP Suleiman Nguroje said the suspect had invited the 37-year-old mother of two to his apartment to have fun with. Naija News understands that Agboola had a wife and two children residing in Lagos State while his profession held him in Adamawa.
Narrating the incident, Agboola told security operatives that Lugas had been his girlfriend for more than three years, adding that he invited the deceased to his apartment because they had not seen each other for a while.
"On February 24, 2021, around 9am, I called her on the phone and asked her to see me because we had not seen each other for some time. When she arrived, we started having fun and she suddenly collapsed," Agboola revealed.
He added, ''When I realised she was not breathing, I then called one of my female friends and told her what happened. She advised me to take her to a hospital where she was confirmed dead."
However, the family of the deceased had urged the police to get to the root of the matter, noting that they suspected foul play. On her part, while testifying to the incident, a relation, Bridget Lucas, who spoke on behalf of the family, said she was at home with her late sister on February 24 when Agboola called her on the phone.
She explained that not up to an hour after her sister departed, she received a distress call from Agboola that Lugas is dead.
"I appeal to the police, Adamawa State Government, civil society organisations and well-meaning Nigerians to ensure justice for Andi and not let the matter be swept under the carpet," She added.
Meanwhile, an Indian father has walked himself down to a police station after beheading his daughter for sticking with a man he did not approve of their relationship.
Naija News reports that Mr Sarvesh Kumar used a sharp object to severed the 17-year-old girl's head and walked around their community displaying the head with pride.