Boko Haram: Chibok Contribute Money To Meet Abubakar Shekau, Save Pastor Yakuru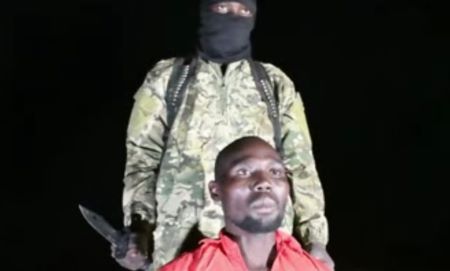 Reports have emerged that the Chibok community in Borno State, including residents, family, and church members of Pastor Bulus Yakuru have contributed money as a ransom and plans to meet Boko Haram factional leader, Abubakar Shekau, to secure the life of the pastor.
Pastor Yakuru of EYN Church of the Brethren was reportedly abducted on 24 December 2020 when terrorists attacked Pemi Village in Borno State and killed no fewer than seven people.
The Pastor has been in the custody of the Abubakar Shekau-led faction of Boko Haram since December last year.
Boko Haram on Wednesday, February 24, reportedly gave a one-week ultimatum for their demands to be met by the government or Pastor Yakuru will be killed.
But elders in the Chibok community are presently calling for help to get to Shekau, after having raised the money to ensure that Yakuru, whose family and church members are "seriously distressed" was not killed by the insurgents.
According to SaharaReporters, top elders in Chibok confirmed that Pastor Yakuru was married with three children, and his wife had terrible depression and was desperately hoping he was not killed by the Boko Haram terrorists.
A Chibok top community elder said some money had been raised by all of the stakeholders as a ransom, and they were planning to meet Shekau's men to deliver it for Yakuru's life.
He said, "Before we saw that video, we had started to take action to contribute money together. We have raised a substantial amount of money as ransom for our beloved pastor. When we saw that video, it only added to our depression. We want to meet Shekau or his men to give them the money. Please, let them collect the ransom and spare Pastor Bulus.
"Anyone who can help us to reach out to Shekau and his camp should inform them that we have ransom to pay and we plead that Pastor Bulus is not killed after one week as they said. We have the ransom. We are ready to pay it. Bulus' wife has been in crisis. I still saw her last week and she had serious depression."