Breaking: Why We Arrested Salihu Tanko Yakasai – DSS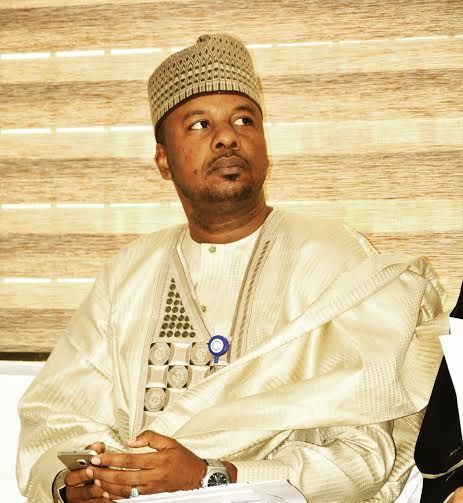 The Department of State Services (DSS) has confirmed that it arrested a now sacked media aide to the Kano State Governor, Abdullahi Ganduje, Salihu Tanko-Yakasai.
The DSS in a statement on Saturday night confirmed that Tanko-Yakasai is in its custody about twenty-four hours after he was picked up.
According to a statement by the DSS spokesman, Peter Afunanya, Yakasai was arrested for issues beyond what he said on social media.
"This is to confirm that Salihu Tanko-Yakasai is with the Department of State Services. He is being investigated over issues beyond the expression of opinions in the social media as wrongly alleged by sections of the public," the DSS statement noted.
It will be recalled as earlier reported by Naija News that Yakasai, was arrested by the Department of State Services in Kano on Friday.
He was arrested after he called on President Muhammadu Buhari to address the activities of bandits in the country or resign.
Tanko-Yakasai stated this on Friday while reacting to the abduction of schoolgirls at Government Girls Secondary School, Jangebe in Talata Mafara Local Government Area of Zamfara State.
He noted that the government has failed in its responsibilities following the abduction of students in Nigerian schools.
Tanko-Yakasai further stated that the ruling All Progressives Congress (APC) has failed Nigerians.
He wrote on Twitter: "Clearly, we as APC government, at all levels, have failed Nigerians in the number 1 duty we were elected to do which is to secure lives & properties. Not a single day goes by without some insecurity in this land. This is a shame! Deal with terrorists decisively or resign."
"Each time another tragedy happens, we lament, condemn, create a hashtag, the govt pretends to do something, no concrete steps to prevent reoccurrence, and then we repeat the process. To what end? Where are those saddled with the responsibility?"
"Just last week, it was #freekagaraboys, today we have a new hashtag, #RescueJangebeGirls; who knows tomorrow what hashtag we will come up with? Perhaps one for ourselves when we get caught up in one of these daring attacks. This is sad & heartbreaking; I feel helpless & hopeless."
His father, Alhaji Tanko Yakasai also confirmed the arrest of his son by the DSS but noted that he wasn't sure if he has been moved out of Kano or not.
The older Yakasai had disclosed that his son was arrested on his way to the barbing saloon.
Shortly after the arrest, the Kano State Governor Abdullahi Umar Ganduje, fired Salihu Tanko Yakasai as his media adviser after criticizing the government of President Muhammadu Buhari.
A statement from Information Commissioner Mohammed Garba said the governor had taken the action because of his "indecent remarks".
"He (Salihu) failed to distinguish between his own views and the views of the government on public issues, so he will not be allowed to continue working with a government that he does not support." The statement quoted Mohammed Garba as saying.
He added that the dismissal took effect immediately.
This is the second time Ganduje has taken the step of firing on his special assistant. He was suspended last year after criticizing Buhari for refusing to address the nation.