'Yari, Marafa Not My Match' – Matawalle Rubbishes Defection Rumours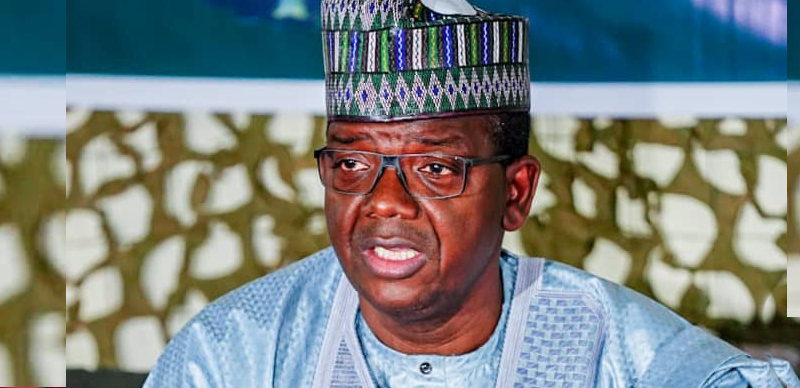 Governor Bello Matawalle of Zamfara State has dismissed reports that he was plotting to join the All Progressives Congress (APC) because of his second term election.
Recall that Matawalle emerged Zamfara governor after a Supreme Court ruling on the governorship primaries of the APC in the state.
A chieftain of the PDP had told The PUNCH that Governor Matawalle had already been accepted by top APC leaders in Zamfara State like a former governor of the state, Senator Ahmed Yerima.
He added that Matawalle is seeking a second term in office and has to get the support of APC leaders in Zamfara to do that.
The source said the Zamfara governor has also been at loggerheads with the South-South governors for sparking the controversy over the Zamfara gold issue in November 2020.
But speaking in an interview with Daily Trust, Matawalle said he remains a member of the PDP.
He stated that he is concerned about dealing with banditry and insecurity and was not considering cross-carpeting to any party at the moment.
"My problem is that of security for Zamfara at the moment. Those pushing that are doing it out of their selfish interests because as a governor who is fighting banditry and other challenges, I should not engage myself in the issue of politicking.
"For now, it is for me to concentrate on good governance and how to secure the lives of my people. For me, I don't bring up the issue of politics for now; I am focusing on this insecurity. I have to see what I can achieve," he said.
On if he is trouble by the recent reconciliation between two factions of APC – the camp of former governor, Abdulaziz Yari and that of Senator Kabiru Marafa – Matawalle said the reconciliation will not affect him anywhere.
"You know my nickname is 'dodo', and 'dodo' (monster) is feared. They cannot match me. As I said, this is about the game of politics. When the time comes we will cast the die and you will see the outcome," he said.