Sunday Igboho Did Not Give Quit Notice To Fulanis, Hausas – Fani-Kayode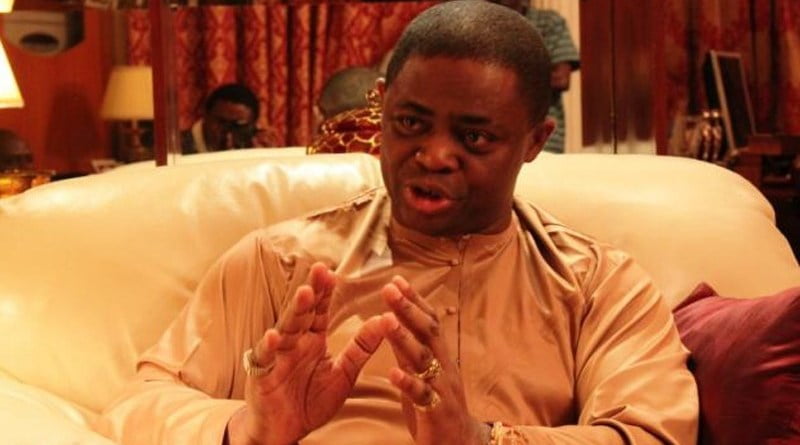 Former Minister of Aviation Femi Fani-Kayode has stated that popular Yoruba rights activist, Sunday Adeyemo, better known as Sunday Igboho, did not give quit notice to Fulanis and Hausas.
Naija News reports that Sunday Igboho had issued a seven-day quit notice to herdsmen accused of kidnapping, rape, farmland destruction, amongst other crimes in the Ibarapa area of Oyo and enforced same.
He had also stormed and chased out herdsmen accused of terrorising farmers and residents in the Yewa area of Ogun State.
Speaking on Tuesday while featuring on a Punch Live programme, Fani-Kayode said Igboho speaks the mind of 99 per cent of Yoruba people.
According to the former Minister, the Yoruba activist was against criminals in Oyo State and not against the Fulani stock.
"My understanding in what he (Igboho) did was not to give quit notices to nomads; what he did was to give quit notices to kidnappers, murderers, killers and people who butcher our people in the South-West regularly," Fani-Kayode said.
"Make no mistake, Igboho speaks the mind of 99 per cent of Yoruba people. Many will not say this publicly but he does. What I won't accept and I know this is not his position, is that he should target Hausa-Fulani people in the South-West who have done nothing wrong. It is not about targeting people, I will never be part of that simply because people have the right to live in any part of the country," Fani-Kayode added.