Thugs Burn Police Inspector To Death In Akwa Ibom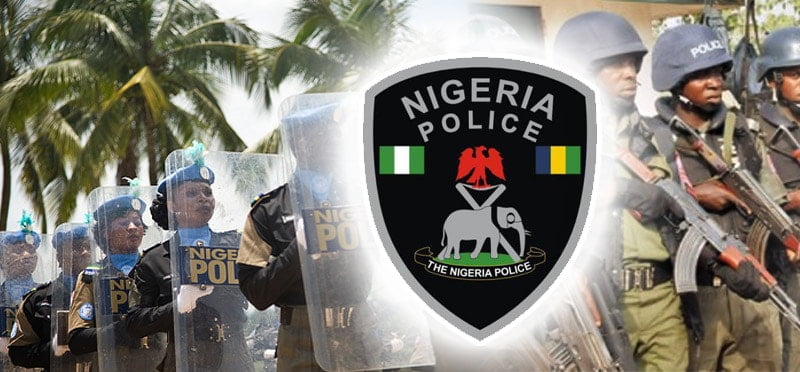 A Police Inspector attached to the Akwa Ibom State Command of the Nigeria Police was on Monday burnt to death by suspected hoodlums during an attack.
The incident reportedly happened at Ikpe Annang junction in Essien Udim Local government of Akwa Ibom State.
According to an eyewitness account, the hoodlums had attacked a Police Van situated in the area but while the other occupants of the vehicle quickly escaped, the Inspector was unaware of the attack as he was perhaps sleeping in the vehicle.
The hoodlums then went ahead to burn him with the vehicle.
The eyewitness, Nsibiet Idiong, added that the attack could have been a reprisal as the police in the area are notorious for terrorizing criminals in the area.
He explained, "The attack we believe is a reprisal case because Police operatives have been terrorizing hoodlums, armed robbers and other categories of criminals in the neighbouring Local Government Areas of Essien Udim, Ikot Ekpene and Obot Akara.
"When the other Policemen escaped, the gunmen set the Hilux van on fire with the Policeman inside and perhaps, he must still have been sleeping when the armed men suddenly launched the attack."
The unfortunate incident has been confirmed by the state Police Public Relations Officer (PPRO), SP Odiko Macdon who noted that the Commissioner of Police (CP), Mr. Amiengheme Andrew has ordered a swift investigation into the matter and assured that perpetrators will be brought to justice.
Macdon said: "The Command has confirmed the news of the unfortunate incident at Ikpe Annang junction, which led to the death of one of our personnel.
"While the CP is saddened by this development and condoles with the deceased's family, he has ordered a discreet investigation and vowed to bring perpetrators to book."
Meanwhile, Governor Samuel Ortom of Benue State has said Governor Bala Mohammed of Bauchi is a member of the Fulani terrorists terrorizing Nigeria.
Recall that Mohammed had slammed the Benue governor accusing him of creating bad media campaign against the Fulani ethnic stock.
He also said Ortom has criminalised the entire Fulani ethnic stock across the country.
Reacting in a press conference in Makurdi on Monday, Ortom said, "Since he (Mohammed) has chosen to vilify and intimidate me. I am compelled to think that he is one of the Fulani terrorists terrorising this country.
"Why did I say so? This is the same governor who took an oath of office to protect the constitution of the Federal Republic of Nigeria.
"The constitution does not give room to allow foreign armed Fulani herdsmen, Tiv people or Yoruba or any enthnic groups to come in and to carry arms but Bauchi governor said that every Fulani man is a global man so he could go anywhere at any time.
"It is quite disappointing to hear a governor who took an oath of office say that. May be he should go back and rehearse the oath of office he took whether allowing foreign Fulani terrorists to come to Nigeria protects the institution of Nigeria."