Kagara Abduction: Bandits Taking Their Time, We Can't Rush Them- Niger Govt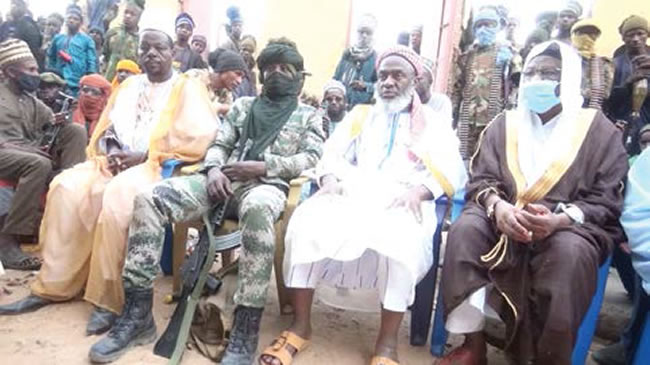 The Niger State Government has stated that it cannot rush bandits to release the students and staff of Government Science College Kagara, Niger State.
In a chat with DailyTrust, Alhaji Ibrahim Matane, Secretary to the Niger State Government, said the bandits are taking their time.
This is despite President Muhammadu Buhari's directive that the students and staff should be rescued immediately.
Matane said the state government was doing everything to make sure all the victims are released unhurt.
"We can't rush them (bandits) even if we have time, we can't dictate to them. I believe they are taking their time but at the appropriate time, when we have other information, the public will know," he said.
The Niger SSG also dismissed reports that the Buhari-led federal government paid N800million for the release of the Kagara school students.
Matane described as a mere speculation, the reports that N800 million ransom has been given to the armed gang.
Recall that Islamic scholar, Sheikh Ahmad Gumi had led Matane to meet with bandits in the state.
The meeting was part of efforts targeted at facilitating the release of the abducted Kagara students and staff.
Te meeting between the government officials and leaders of the bandits held at Dutsen Magaji, Mariga Local Government Area of Niger State.
On his part, the SSG appealed to the bandits to lay down their arms, embrace peace and release the abducted persons.
He said the government is ready to dialogue with them in order to ensure lasting peace in the state.
The bandit leaders on their part, demanded the release of some of their people presently in the custody of security agencies in exchange for the freedom of students, staff and passengers currently in captivity.