Why Yoruba Must Protect Themselves From Fulani Herdsmen – Sunday Igboho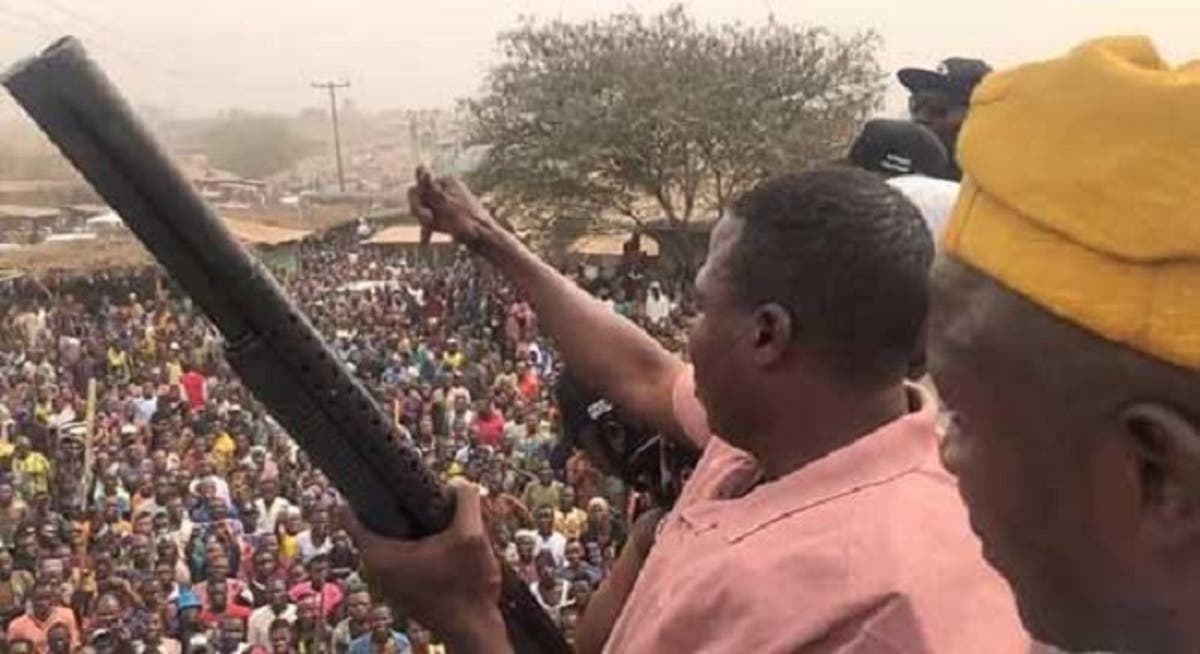 Yoruba activist Sunday Adeyemo, also known as Sunday Igboho, has called on people of the south-west region to protect themselves from herdsmen as the government cannot.
Speaking in an interview with Vanguard, Sunday Igboho urged Yoruba people to take their security into their own hands or else killer Fulani herdsmen will ravage their lands.
He blamed Federal, State and Local Governments for refusing to act on the crisis rocking the Southwest region.
Igboho noted that Fulani herdsmen are free to live in any part of the country but must obey laid down rules of those communities.
"They should learn to provide their security in any way they deem fit, without first waiting for the government," he said.
"But how did we get to where we find ourselves now? If the government at various levels had taken proactive steps, they would have nipped the crisis in the bud before it snowballed into this.
"We can't continue to live in the fear of the unknown in Yorubaland. Enough is enough. Where was the government when the killer herdsmen were killing innocent people in Yorubaland? How many of the killer herdsmen have they brought to book?
"I will not wait till foreigners kill my people before I do the right thing. I will continue to fight for the cause of justice till I die. I can't be intimidated by anybody; I only fear God Almighty.
"South-West people must rise with one voice to resist killer herdsmen. We are fighting for the course of the Yoruba race, not about sentiment. Anybody is free to live in any part of the country but must do so with the laid down rules and regulations.
"We can't accommodate you in Yorubaland and you begin to kill our people on their property. If the government wants peace, they have to speedily act to avert further crises. The only solution for now, is for the people to take their security into their hands."