Wike To N/Assembly: Don't Amend Electoral Act To Suit Personal Interest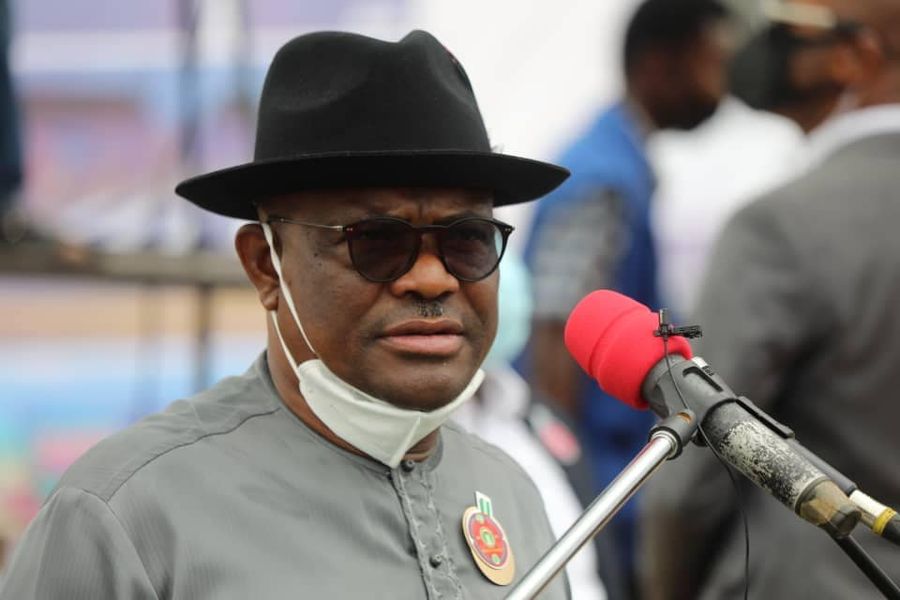 Governor of Rivers State, Nyesom Ezenwo Wike, has asked national Assembly members not to use the amendment of the Electoral Act to suit their political and personal ambition.
The governor made this assertion during an interview on Channels Television's Sunday Politics in Port Harcourt.
He added that the amendment of the Electoral Act by the federal lawmakers will be a mere charade if the card reader is not to be used to determine the validity of every vote cast.
The governor observed that several attempts to achieve a credible electoral reform had been mired by overriding personal ambition of persons with vested political interest within and outside the National Assembly.
Wike said because most National Assembly members are often preoccupied about the next election, they tend to skew the electoral amendment Act to benefit their interest and that of their political party.
He said: "Why didn't the President sign the last amendment Electoral Act, why? Because APC as a party had informed the president that if you sign this electoral amendment, you are likely to lose the election. Therefore, don't sign it. And of course, the President did not sign the electoral amendment Act.
"I am not carried away by the antics of the National Assembly. They all know what will make the country to move forward. One, make the election to be transparent by ensuring that all votes are counted. You can achieve that by allowing the card reader to function. So that the figures recorded on the card reader should tally with the transmitted figures."
Meanwhile, the Inspector-General of Police, Mohammed Adamu, has directed police officers across the nation to ensure full compliance with COVID-19 protocols and guidelines in their respective locations by Nigerians.
The IGP made this known in a statement in Abuja on Monday by the Force Public Relations Officer, CP Frank Mba.
The police boss directed the Assistant Inspectors General of Police in the seventeen (17) zonal commands and their constituent Commissioners of Police in the thirty-six (36) States of the Federation and the Federal Capital Territory (FCT), Abuja, to carry out full enforcement of the Coronavirus Disease (COVID-19) Health Protection Regulations 2021 signed into law by President Muhammadu Buhari on 26th January, 2021.
He, however, urged them to drill it down to their operatives to exercise caution and respect the rights of citizens while enforcing compliance.
The enforcement will be carried out in public places including places of worship, workplace and schools, banks, public transport vehicles, hostels, boarding houses, detention centres, etc.
IGP Adamu in the statement also urged citizens to comply with all COVID-19 guidelines and protocols already issued by the government and health experts in order to remain healthy and curb the further spread of the coronavirus disease.