Dogara, Umahi, Others Set For PDP Return Before 2023 – Tsauri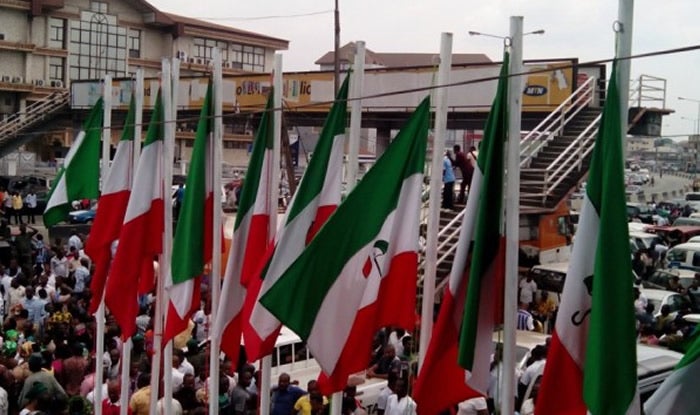 The National Secretary of the Peoples Democratic Party (PDP), Senator Umar Ibrahim Tsauri has expressed confidence that many defectors including former Speaker Yakubu Dogara and Ebonyi State Governor, Dave Umahi will return to the party before 2023.
Tsauri in his submission said he is so confident of this because he knows the All Progressives Congress (APC) has nothing to offer them, and it's only a matter of time before they realize this.
The PDP secretary went ahead to describe the APC as a club and not a party.
"I have the highest optimism that Rt. Hon. Yakubu Dogara and His Excellency Dave Umahi are coming back to base before 2023. APC is not their platform. They cannot survive in a political club. They are politicians, not registered club members.
"I will like to say too that no political party will be happy to lose a member no matter how small that member maybe, not to talk of people with political names and value like former Speaker, Yakubu Dogara and a sitting governor, Dave Umahi.
"It's really a pity but politics is always dynamic – soldier goes, soldier, come. 2023 is not 2021. We have time to make amends," he noted in an interview with Vanguard.
Tsauri further noted that as the 2023 polls get closer, more politicians will dump the APC, but urged them to join the PDP before 2021 runs out as the PDP is the only party capable of salvaging Nigeria.
"The wind of mass movement to PDP will start soon. I call on all those who mean well for Nigeria to join the PDP before 2021 runs out.
"I will like to make it categorically clear that the defection due to ego is sad but does not and will never affect the chances of PDP in 2023. No Nigerian with blood running through his veins to his brain will dream of APC being his choice in 2023. The right choice is PDP. Time will tell!"
Ahead of the 2023 general elections in Nigeria, Tsauri also warned that the PDP will not be pressurized to make a rushed decision on zoning its presidential ticket.
He said the leadership of the party is strategically considering the matter and at the right time, the final decision which he said will be in the interest of Nigerians will be made public.
The scribe said: "It is true that zoning is enshrined in the party's constitution. But Nigerians should be fair to PDP at this point in time. We won the election and were denied, and we are beginning to recover from the shock and mischief-makers are coming with another issue with the intent of polarizing the party. That will never work!
"Nobody is talking about zoning for now. 2023 is far away. Just watch an established political party with politicians of repute with Nigeria at heart get the business done at the right time."
He added that mischief makers are the ones trying to rush the party into adopting a particular region or zone for its presidential candidate, but expressed confidence that the PDP leadership will do what's best for the party and Nigerians and also ensure the party's victory at the polls.
"The National Working Committee, NWC, led by our able national chairman, Prince Uche Secondus and all other organs of the party are fully experienced and patriotic Nigerians who are in politics to better the lives of Nigerians, not to wrestle power for the sake of making a name.
"My optimism is that PDP will handle any internal challenge and balance the equation for electoral victory come 2023, In sha Allah."
Download NAIJA NEWS app: