Trump Bans Mike Pence's Chief Of Staff From White House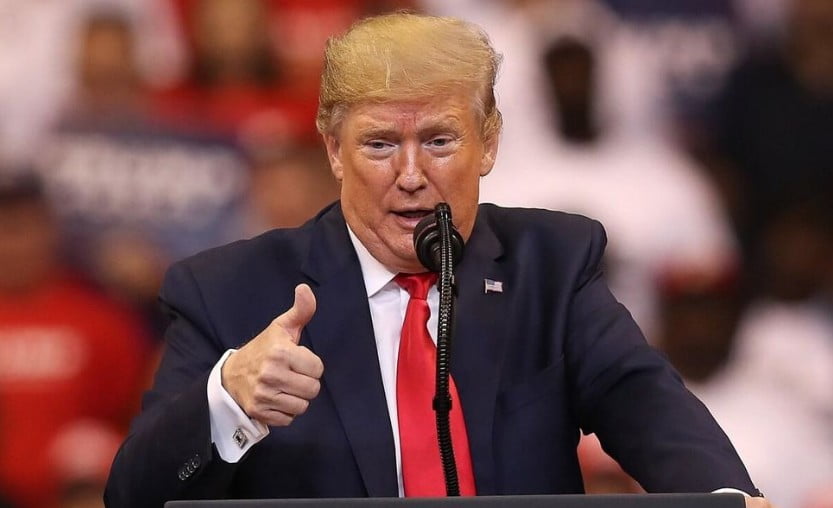 United States President, Donald Trump has banned Vice President Mike Pence's Chief of Staff, Marc Short, from entering the White House.
According to NBC News, Trump gave the order to suspend Short from entering the White House after Pence refused to overturn the results of the election.
Short previously served as Trump's head of legislative affairs and had been advising Pence on the procedure for overseeing the counting of Electoral College votes.
Trump had pressured Pence in recent days to reject the election results, which the vice president yesterday said he didn't have the ability to do under the Constitution.
President Trump had on Wednesday told his supporters outside the White House that he would never concede defeat in the November 3 presidential election, calling on his supporters to march to Capitol Hill and protest congress affirmation of the US election.
Recall that the Republican was defeated in the election by the presidential candidate of the Democratic Party, Joe Biden, but has insisted the polls were rigged.
Trump in his statement said, "I will never give up. We will never concede." He added, "We will stop the steal."
As a result of Trump's statement, his supporters violently attacked lawmakers, taking over both houses of the legislature despite the presence of Vice-President Mike Pence, who is the president of the US Senate.
The US House and Senate were forced into emergency recess on Wednesday after the protesters breached security cordons and also clashed with security agents.
However, Congress has resumed sitting and has now certified Joe Biden's electoral college victory.