Edo: 2,000 Prisoners' Escape Worsened Insecurity – Obaseki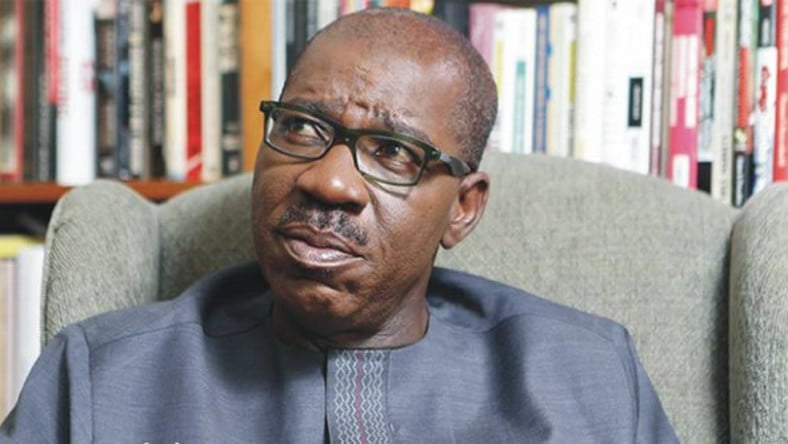 The Governor of Edo State, Godwin Obaseki, on Friday, noted that the incident that saw 2,000 prisoners escape from correctional centres in the state during the #EndSARS protests worsened insecurity in the state.
The Peoples Democratic Party Governor, however, stated that the state government is building a security system to deal with insecurity in the state.
He called on the people of the state and private sector to support the government's efforts.
Obaseki in his New Year address further stated that the state government is working on institutions to better serve the people.
He said, "The social and economic tension emanating from the effects of the COVID-19 pandemic led to the #EndSARS protests and its aftermath, which resulted in jailbreaks in Oko and Sapele Road, Benin City. Almost 2,000 prisoners escaped from these facilities and this has compounded the security situation in the state, which we are now dealing with."
"We are building a robust security system to deal with the peculiar challenges that we now face. We are essentially evolving a public safety system that is anchored on citizen participation with a bottom-up structure, such that citizens are actively engaged in protecting and securing their immediate communities in collaboration with the government."
He added that the government would be launching the operation 'Know Your Neighbour,' campaign, where citizens would be requested to provide information on the identities of all those who lived close to them.
He also called on the citizens to adhere to COVID-19 safety protocols.
On the highpoint of the outgone year, the governor said the September 19, 2020 election was a silver lining for the state, saying, "In the midst of the gloom and despair, there was a silver lining for us in Edo State with the conduct of the September 19 governorship election, which against all predictions, turned out to be peaceful, credible and a watershed for our democracy as a nation."
Download NAIJA NEWS app: