Fresh Report Emerges A Week After Diego Maradona's Death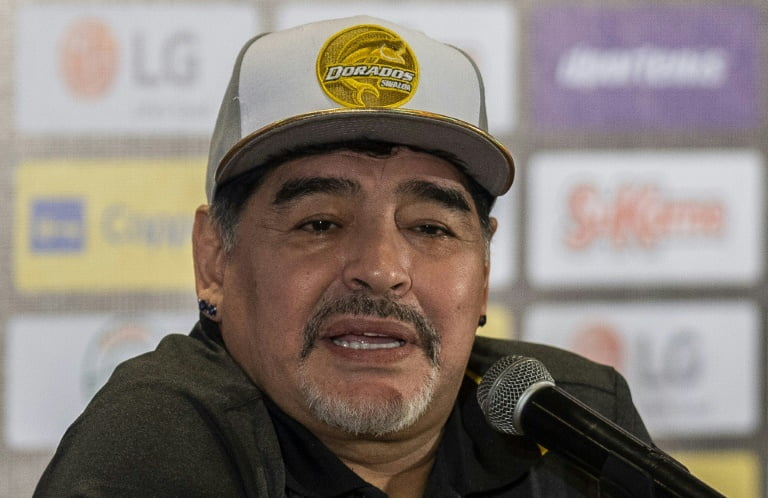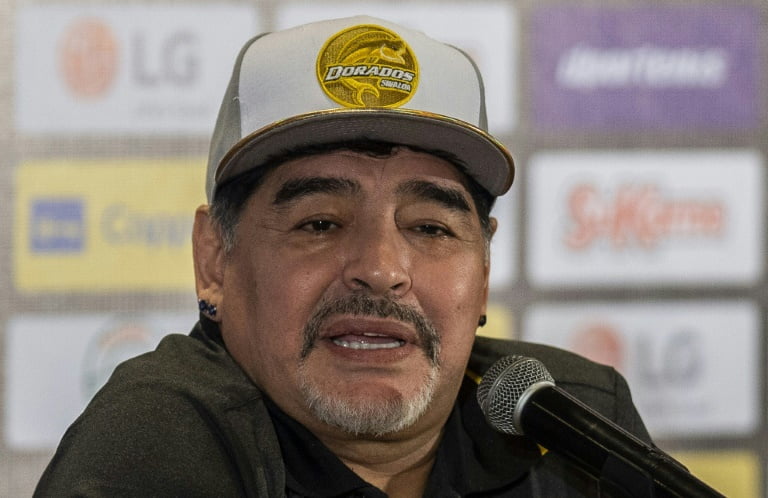 A few days after the death of Diego Maradona, Argentine retired professional football legend, a report has claimed that he suffered a head injury after falling on the surface somewhere in his apartment.
According to a revelation by the deceased's nurse, he was abandoned after the fall and not reported to the hospital for necessary medically attention until a week after.
Naija News reports that Diego Maradona died on Wednesday, November 25 after he suffered a cardiorespiratory arrest (heart attack). It was understood that the footballer died not long after he had surgery to remove a blood clot from his brain, following a fall.
However, an autopsy report of the deceased revealed that he gave up the ghost while resting after suffering from heart failure. Naija News understands that Medics also detected dilated cardiomyopathy, a medical condition in which the heart muscle becomes weakened and enlarged and cannot pump enough blood to the rest of the body.
Speaking on the death of the legendary footballer, a lawyer reportedly representing a nurse who worked for Maradona noted that "Maradona fell to the ground seven days before his death. He fell and hit his head but they didn't take him to the hospital for an MRI or a CT scan."
According to the nurse who revealed she was fired a day after her last conversation with Maradona on Friday, November 20, the retired footballer was to be administered his medications by her but was no longer responding to his blood pressure (BP).
Meanwhile, a report on Sunday, November 29 revealed that police stormed the home of Maradona's physician Luque to investigate the medical personnel responsible for his care following statements from his daughters Dalma and Giannina.
Speaking through a media on Monday, Luque said Maradona was 'unmanageable' and should have been sent to rehab.
He said: "I was shocked when police turned up at my door. I'm going to co-operate fully. I know what I did and what I did was for Diego's benefit until the last moment. I did the best I could."
"I feel terrible because a friend died. I don't blame myself for anything. It's very unfair what's happening. I didn't see Diego's daughters a lot but the rest of his family, his siblings and his nephews adore me."
"Someone is trying to find a scapegoat here when I don't see one anywhere. We all did the best we could with Diego."
Download NAIJA NEWS app: