Controlling Social Media An Infringement On Nigerians Freedom of Expression – S/West PDP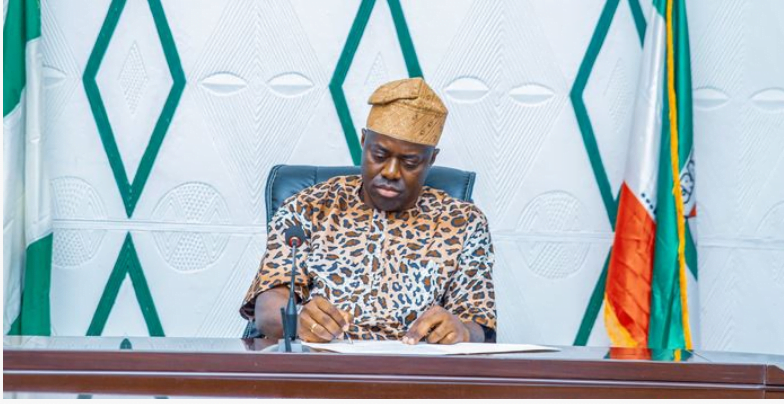 The South-west caucus of the Peoples Democratic Party (PDP) has kicked against plans by the Muhammadu Buhari-led government and the National Assembly to clampdown on social media.
The PDP made this known in a communique issued its meeting at the Oyo Government House by Governor Seyi Makinde's Chief Press Secretary, Mr Taiwo Adisa, and approved Acting National Vice Chairman, South-West, Hon. Dayo Ogungbenro.
The South-West PDP leaders at the meeting include Makinde, Prince Olagunsoye Oyinlola, Chief Segun Oni as well as members of the Board of Trustees of the party, and party chairmen from the states.
The leaders of the main opposition in the region stated that formulating laws to control social media would be an infringement on Nigerians freedom of Expression.
The PDP leaders called on the Federal Government to instead strengthen existing laws to prevent the abuse of freedom of expression.
Meanwhile, Governor Makinde said although the PDP lost the October 10 governorship election in Ondo State to the All Progressives Congress (APC) what happened in Bayelsa State could still happen in Ondo.
"In Ondo State, during the last election, it is not as if the people of the state don't like our party or candidate, it was the party structure that failed to do the needful all over, which made us be where we are currently," he said.
"But I believe in God and I will tell you why. We were in this same position in Bayelsa. The governor-elect was already rehearsing before they brought him a letter that he is going nowhere. If you know how to pray, keep praying because I know there is nothing God cannot do, even in Ondo State for PDP."
Source: Naija News