Meet Aisha Yesufu The Amazon Fighting Injustice With Her Voice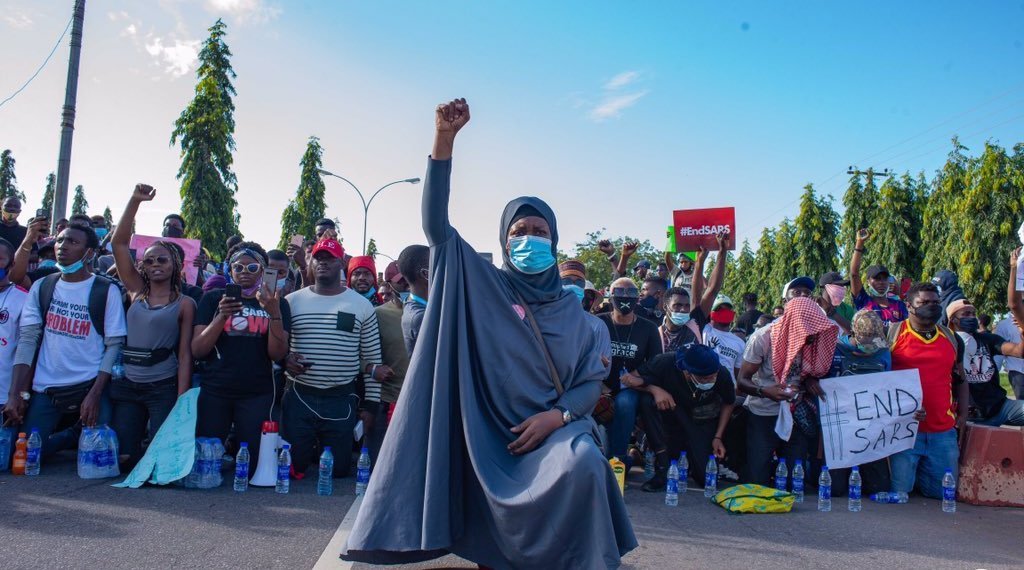 Aisha Yesufu is one of the people who have been fighting for years for good governance in Nigeria, and her name came to the fore when she took the lead in rescuing Chibok schoolgirls from Boko Haram militants kidnapped in 2014.
Once again, she played a key role in the anti-SARS protests, a photo of her resisting police flooded the country's websites.
Another thing that distinguishes her during this struggle is how easily she is recognized because she is always wearing a hijab.
Who is this woman who wants to make a difference in Nigeria?
Aisha Yesufu was born in 1973 in the northern Nigerian city of Kano and grew up there.
She is a native of Edo State in the south of the country.
She holds a Masters in Microbiology from Bayero University, Kano.
The activist is married with children.
Download NAIJA NEWS app: