Man Beats Up SARS Officer Armed With An AK-47 Gun In Edo State (Video)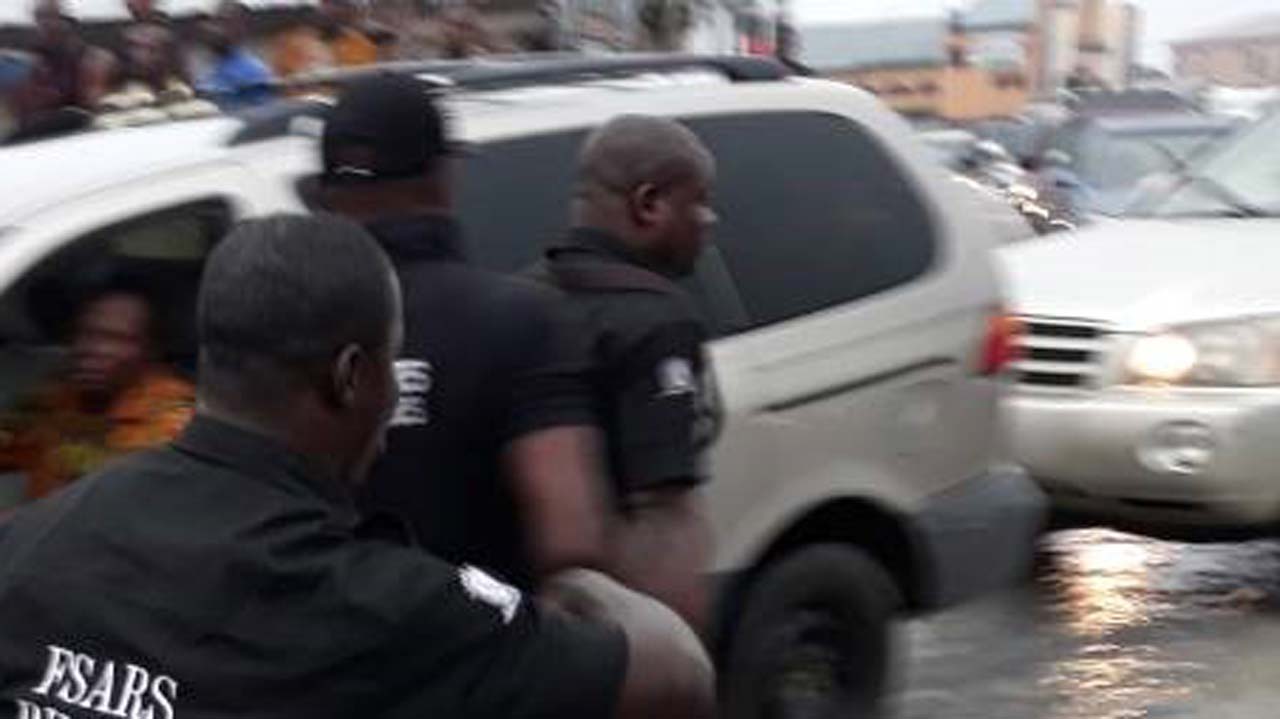 A video that is going viral has emerged on the internet showing a man beat up an officer of the Special Anti-Robbery Squad (SARS) on the road in broad daylight.
According to information gathered by Naija News, the incident happened in Benin City, the Edo State capital.
The young man was seen holding a belt which he used to flog the SARS operative. At a point in the video, he was clearly seen headbutting the policeman despite the fact that the SARS official had a gun with him.
A crowd of onlookers who had gathered while the scuffle ensued could be clearly seen and heard cheering the fact that someone could stand up to the SARS officials without any fear or intimidation.
In the end, the policeman ran away from him, saying "leave me alone".
It was also reported that during the scuffle, the mobile phone of the policeman was also stolen.
Watch the video below as shared by popular Nigerian journalist, Babajide Otitoju.
See the young man delivering the headbutt pic.twitter.com/uCBWClXWrl

— Babajide Otitoju (@BabajideOtitoju) October 7, 2020
This online medium reports that Nigerians have expressed their constant dissatisfaction with the activities of the Special Anti-Robbery Squad (SARS) and have called for the unit to be disbanded.
The SARS officers have been accused of killing the very people they are supposed to protect. Many cases of intimidation and harassment of innocent Nigerians by SARS are recorded on a daily basis across the country, prompting obviously aggrieved Nigerians to call on the federal government to disband the unit.
Amidst the renewed calls for the SARS unit to be disbanded, the Inspector-General of Police, Mohammed Adamu on Sunday, 4th October 2020 announced some new measures to curtail the excesses of the unit, however, Nigerians have expressed dissatisfaction with the move and are demanding a total dissolution of SARS.
Download NAIJA NEWS app: