Boko Haram: Military Acquires New Tanks And Other Modern Weapons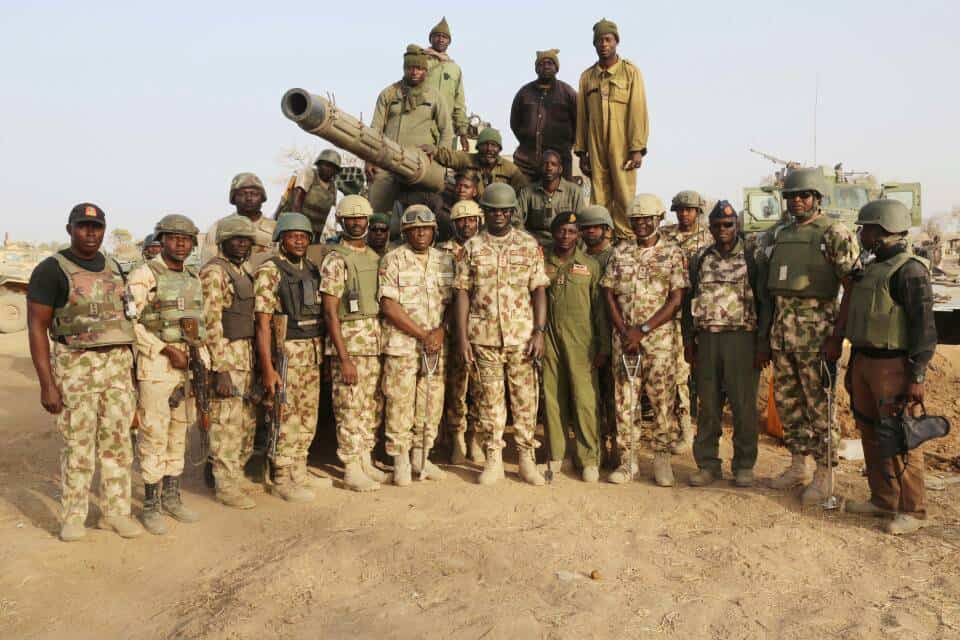 In an effort to address the security challenges facing the country, the Nigerian military has brought in modern weapons and other war equipment to carry out counter-terrorism operations.
The Chief of Defense Staff, Tukur Buratai, made the announcement during a meeting in Maiduguri on Tuesday.
According to Buratai, some of the weapons were imported. Others are made locally through collaborative work. " So far, our military has brought in equipment to support it in its wars.
"To this end, the Nigerian army recently took delivery of key platforms to reinvigorate our operations.
"These include the VT4 and FT1 tanks, the KIA light tactical vehicles as well as the SH2 and SH5 self-propel artillery guns.
"Post-treatment training is ongoing on this equipment and they would soon be inducted into the theatre.
"The Nigerian Army received some armoured personnel carriers from Jordan and we are expecting the delivery of other major capabilities.
"Furthermore, through local ingenuity, Nigerian Army facilitated the production and delivery of the pro-force MRAPs, Ezugwu MRAPS as well as the Conqueror and Champion barriers.
"Despite teething challenges in the new innovation, these platforms have no doubt enhanced the effectiveness of our troops across various theatres.
"We will continue to work assiduously to ensure that we support all operations with equipment and platforms,'' he said.
Buratai emphasized the need for commanders to ensure that the weapons were distributed evenly so as to justify the huge resources expended on them by the federal government.
He said the military was making great strides in all its current exercises. The army chief added that the military was trying to disrupt the activities of the terrorists, including insurgents, militants, kidnappers, cattle rustlers and clashes between farmers and herdsmen, among others.
He further told the commanders on the field to make sure they eliminate all threats to security across the country.
Download NAIJA NEWS app: