Ondo2020: PDP Gov. Tell Jegede What To Expect Ahead Of Election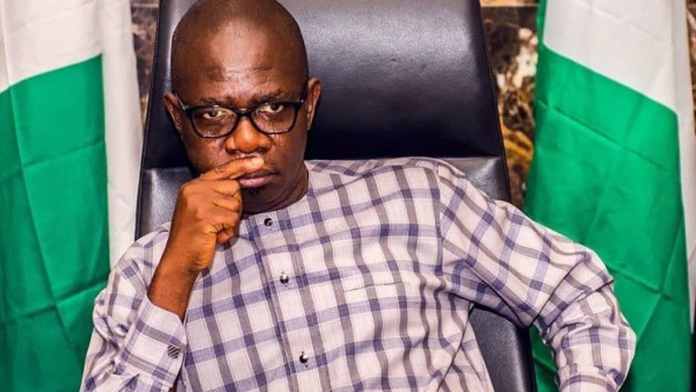 Eyitayo Jegede, has gotten the full support of Peoples Democratic Party Governors' Forum as preparation for the Saturday Ondo State governorship election advances.
This was declared by the Forum's Chairman and Sokoto State Governor Aminu Tambuwal, in a statement issued by the Director-General of the forum, C.I.D. Maduabum in Abuja on Sunday
The governors stated that the "time" of Jegede, who lost to Governor Rotimi Akeredolu of the All Progressives Congress in 2016, "has come".
Speaking on the alleged division in the party, Tambuwal dismissed that the PDP governors were united to ensure the election of Jegede.
He said, "We think that the story is the handwork of fifth columnists, who are afraid of the popularity of the PDP candidate and his likely victory, and have devised this means of creating doubts in the minds of Nigerians as a strategy for stopping the march of victory by PDP in Ondo.
"Nothing can stop the march of progress in Ondo. Indeed, Jegede's victory is one whose time has come.
He note that attempts to sow discord within the party has failed miserably,
According to him, the PDP governors were fully aware of the importance of the Ondo election to the image, solidarity and fortunes of the PDP as a political party.
Also, he noted that the Governors are aware that any division in its ranks will be counterproductive to the party and its to candidate and also its plans to restore democracy, good governance, and accountability not only in Ondo State but Nigeria at large.
"The PDP governors will storm Akure on Oct. 7 for the grand finale of the PDP governorship campaign.
Source: Naija News