Bamgbose Reveals Those Who Want Gov Zulum Dead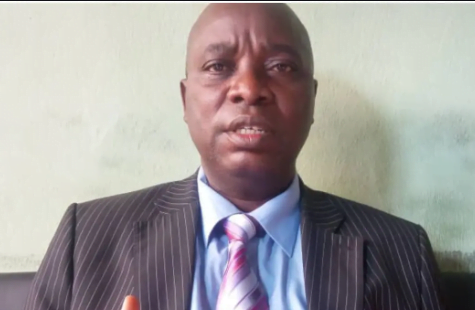 The convoy of Borno State governor, Babagana Zulum was on Sunday, September 27 ambushed by suspected members of the Boko Haram terrorist group along the Monguno-Maiduguri axis of the state, Naija News reports.
Reacting to the development which has raised the eyebrows of Nigerians, the National Coordinator, Concerned Advocates for Good Governance, CAGG, Olusegun Bamgbose, alleged that Boko Haram, some people in high authorities and unpatriotic Nigerians, want Zulum dead.
Naija News understands that Monguno, the town where the governor's convoy was attacked yesterday was just about 80km drive to Maiduguri, the state capital. The town hosted thousands of Internally Displaced Persons (IDPs) mostly from Marte, Baga, Kukawa, Dikwa and other surrounding Local Government Areas.
Recent update confirmed that over 30 persons died from the attack, the victims include 12 policemen, 13 civilians and 5 soldiers. Naija News understands that the attack happened about 2 pm on Sunday, while Zulum's convoy was heading to Baga town ahead of government's plan to return internally displaced persons (IDPs) from Maiduguri to Baga.
Bamgbose who condemned the attack noted in his statement that the killing of citizens in the state by the dreaded group is becoming alarming and disturbing. Bamgbose further described as unfortunate the event which has claimed several lives of military personnel and civilians.
Bamgbose, however, assured governor Babagana Zulum of divine protection, saying, "Zulum be rest assured that he is above human destruction because Allah is solidly behind him."
"It's very obvious, there is sabotage somewhere in the system. One would have expected that insurgency would have been a thing of the past, after 5 years of Buhari's administration. It's quite unfortunate that Buhari has not been able to nip it in the bud. The dastardly attempt by the Boko Haram insurgents to assassinate Gov. Zulum on Saturday is very unfortunate. It's strongly condemnable."
"This should be the second time his convoy will be attacked. Gov. Zulum is no doubt, one of the most progressive governors in Nigeria. I have reasons to believe that Boko Haram and unfortunately, some influential and unpatriotic Nigerians, want Gov. Zulum dead," Bamgbose noted.
He added, "If there is one Governor, that is active and sincere in ending insurgency in the North East, it's Gov. Zulum. There is a serious conspiracy against him, but let Governor Zulum be rest assured that, he is above human destruction because Allah is solidly behind him.
"They will try, but certainly, they will fail. We won't cease to pray for his safety. In a couple of days, we have resolved, to write to the United Nation, about the need to increase their intervention in ending the activities of the insurgents in the North East, especially the BAY axis of Nigeria, Borno, Adamawa, Yobe.
"One is no longer comfortable with the activities of these enemies of the society. The time to act decisively is now. We will equally urge security be beefed around Gov. Zulum. We want him alive," he said.
Meanwhile, former Vice President Atiku Abubakar has called on security agencies to change their strategy in their fight against Boko Haram terrorists group.
Source: Naija News