South African Actress Thandeka Mdeliswa Murdered In Cold Blood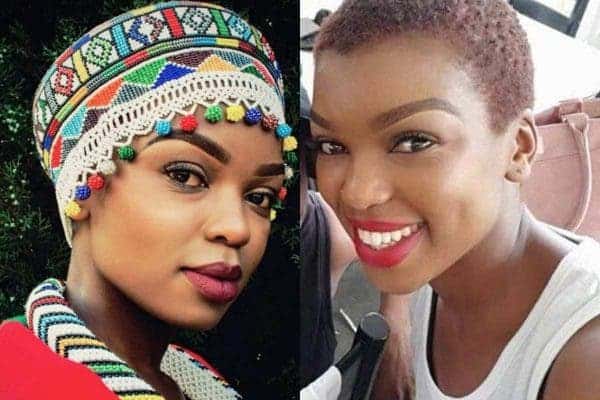 South African actress Thandeka Mdeliswa has been murdered In cold blood.
The actress who is best known for her starring role as Khanya in the SABC 1 drama series Ikani is reported to have been shot at her family home in Evander, Mpumalanga.
It is gathered she had walked in on an argument between her older brother and two men on Thursday, September 3.
The argument turned violent and one of the men is said to have grabbed a gun from his friend and shot Thandeka.
She was rushed to the hospital where she later gave up the ghost.
In a statement released yesterday, her family said:
"It is with great sorrow that we inform you of the passing on of our dearest daughter.
"She was shot in Evander, Mpumalanga on Thursday 3 September 2020. She was immediately rushed to Evander hospital, stabilised then airlifted to Witbank after which she was transferred to Steve Biko Academic Hospital (Pretoria) as her condition was critical but stable. She passed on in the morning of the 5th September 2020 (Saturday)."
The family described the 27-year-old as "a young, talented and inspirational actress which her family and community were looking to see flourish".
"The brutality which was inflicted on our daughter has left us deeply hurt. This is another incident of violence against women (Gender Based Violence) which our country has to fight against. We believe that justice will be served," the statement said.
The police have identified the owner of the gun as Hlathi and also appealed for information regarding the star's tragic death.
The police said in a statement that they are currently investigating the matter and no arrest has been made. The statement read;
"We are currently investigating this matter and we have not arrested anyone. Yesterday, we brought the owner of the gun to book and we were advised to get the person who pulled the trigger. We are busy with our investigation. Anyone with information that can assist should approach the Evander Police Station or any police station around."
SABC conveyed its condolences to her family, adding it was even more disturbed by news reports that her death came as a result of gunshot wounds in an apparent gender-based violence incident.
"The South African television industry has indeed been robbed of a young, talented and promising life, violently and senselessly taken away from our society in its prime."
Download NAIJA NEWS app: