Cardi B Reveals What Will Happen IF Trump Wins At The Polls (Video)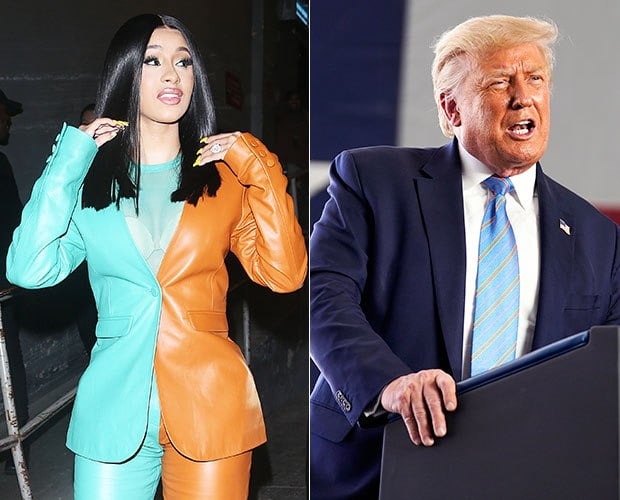 Grammy Award-Winning Rapper, Cardi B has revealed what might happen to her if the incumbent United States President, Donald Trump get elected for the second time.
Speaking during an interview with SiriusXM's Swaggy Sie on Friday (August 7) disclosed that she will have "a mental breakdown" if Donald Trump wins the election and becomes President of the United States for another 4 years.
You know what, I was so f–king mad because it's like people, when he dropped, people was like 'oh what do you mean?' Why? Because of y'all! Because you know how this new generation is. We be loving something but we just be lazy to do it, it's like motherf–kers was just lazy to vote for him," she said of Bernie Sanders dropping out of the presidential race.
I feel like it's important now because like, yo Trump is…I cannot, I'm telling you, if Trump goes for like another four years, I'm going to have a meltdown, Like I will have a mental breakdown. I cannot deal with this anymore…I do be scared of the state of the country…not only do I care about the people, but it's like I am afraid of the future," she went on to say.
here is the Video below