What Trump Would Do If He Loses Second Term – Senior Democrat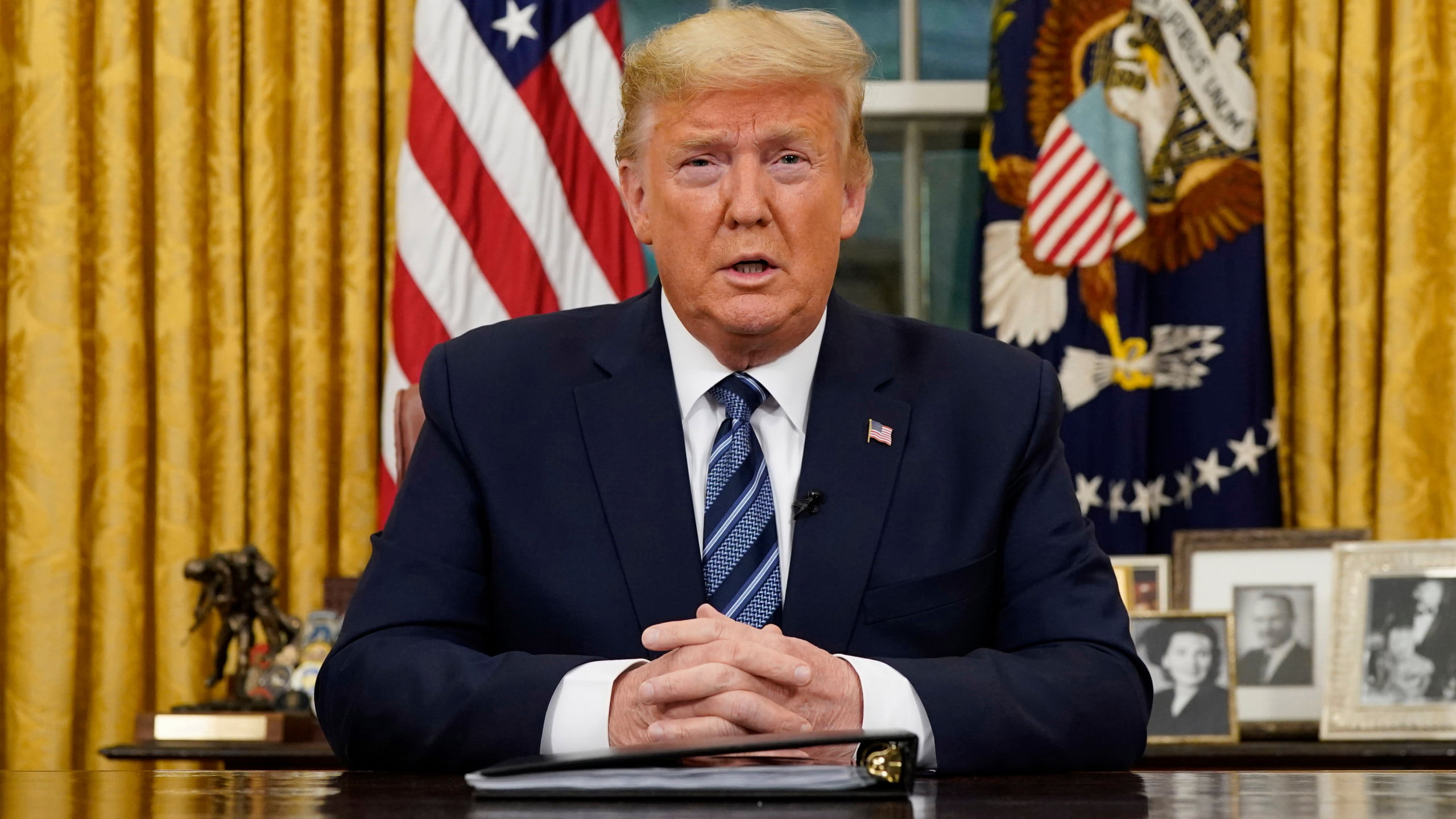 A senior Democrat in the White house has said Donald Trump could use emergency powers to extend his term in the White House, if he loses the election in November.
As the US presidential election is fast approaching, there are fears that the president may attempt to hold onto office should he lose November's election.
James Clyburn, the House majority whip, said he does not think Trump is willing to "peacefully" transfer power to Democratic candidate Joe Biden, who is well ahead in several major polls in the race for the Oval Office.
"I don't think he plans to leave the White House," Mr Clyburn, the Democrat Rep. for South Carolina, told newsmen.
"He doesn't plan to have fair and unfettered elections. I believe that he plans to install himself in some kind of emergency way to continue to hold onto office." He continued
He stressed that Trump, last week pushed the idea of delaying the upcoming election amid the coronavirus crisis.
He suggested that the vote should be postponed "until people can properly, securely and safely vote???"
Also, Trump had in a message on his Twitter page last week, claimed that the 2020 election could fall foul to voter fraud and millions of Americans who plan to to cast their votes through the use of postal services due to the coronavirus.
But experts doubted his claims, citing previous research showing that voter fraud in the US is extremely rare.
Two studies by Arizona State University in 2012 and 2016 found only 10 cases of voter impersonation fraud nationwide from 2000-2012.