Nigeria Breaking News, Today, Wednesday, 22nd, July, 2020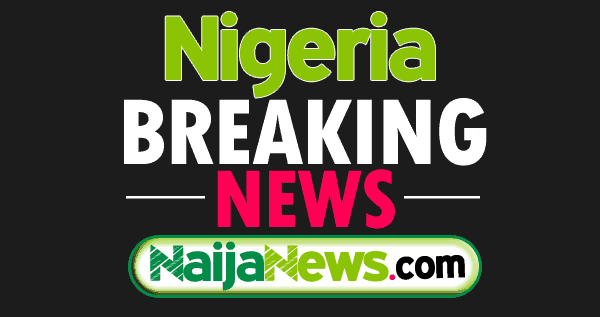 This is a round-up of some-breaking news in Nigeria Today, Wednesday, 22nd, July 2020
Presidential Panel Rejects Magu's Defence
Justice Ayo Salami led presidential panel  has rejected the defence report of  the embattled  Economic and Financial Crimes Commission (EFCC), Former Boss, Ibrahim  Magu. Naija News learnt that Wahab Shittu, Magu's lawyer, had filed a defence based on the allegations levelled against his client.  However, in the latest development, disclosed to the Cable, the defence was rejected by the panel.
IGP Names New Police Commissioner For Ekiti, Ogun, Cross River And Bayelsa
The Inspector-General of Police, Mohammed Adamu, has ordered the deployment of new police commissioners for Ekiti, Ogun, Cross River, and Bayelsa states.The Nigeria Police Force made the announcement in a tweet via its official Twitter account on Tuesday evening.
PDP Primary: Court Takes Decision On Suit Seeking To Disqualify Ondo Deputy Governor
An Akure High Court on Tuesday struck out a suit seeking to stop Ondo State Deputy Governor, Agboola Ajayi, from participating in Wednesday primary election of the Peoples Democratic Party (PDP).
Naija News reports that Justice Bode Adegbeingbe, who presided over the case, asked the plaintiff to serve all parties in the suit instead of coming through a motion exparte.
Senate Approves Reappointment Of Danbatta As NCC Vice-Chairman
Nigerian Senate has approved the reappointment of Umar Danbatta as the Executive Vice-Chairman of the Nigerian Communications Commission (NCC).
Naija News learnt that Danbatta's confirmation follows the presentation of the report of the Senate Committee on Communications. A member of the committee, Opeyemi Bamidele who presented the report, said Danbatta met the requirements expected of him.
Buratai Threatens Whistleblower With N10bn Suit, See Why
The Chief of Army Staff, Lt Gen Tukur Buratai has threatened to file N10 billion libel suit against Alhaji Mahdi Shehu, a Kaduna-based businessman, over alleged claims that the army chief recently received N250 million cash as welfare from Katsina state government recently.
COVID-19: Bill Gates Donates $1Million To Nigerian Government
The Co-Chair of Bill and Melinda Gates Foundation, Bill Gates has given out another one million dollars to the Nigerian government to help in the fight against coronavirus in the country.  Naija news learnt that the fund will be given through A UN finance support platform tagged "One UN COVID-19 Response Basket Fund".