Unknown Thugs Disrupt APC's Press Conference In Bauchi State
Naija News Understands that the thug stormed the venue where the press conference called by a faction of the Bauchi State All Progressive Congress (APC) was held at about 10.40 am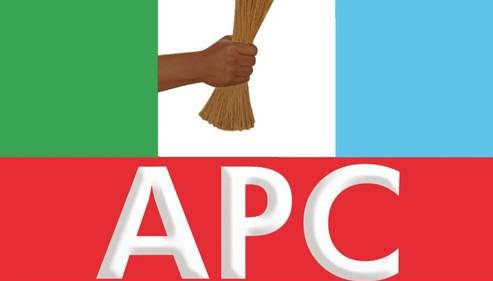 A set of unknown thugs stormed the premises of the Nigeria Union of Journalists(NUJ) press centre in Bauchi State earlier today.
Naija News Understands that the thug stormed the venue where the press conference called by a faction of the Bauchi State All Progressive Congress (APC) was held at about 10.40 am.
The thugs took over the MA Abdullahi Hall venue of the briefing, disorganised the arrangements and chased everybody out of the hall, shouting at the top of their voices that nobody can remove Uba Nana or any member of the APC state executive.
It took the prompt intervention of the police of the Bauchi State Command to save the Nigerian Union of Journalists (NUJ) Press Centre in the state from being vandalised by suspected political thugs loyal to a faction of All Progressives Congress (APC).
Naija news Understands that the crises within the party keep growing worse by the day across all the geo-political zones of the country.
It will be recalled that the crisis also hindered the commencement of the screening of 41 non- career and one career Ambassadorial nominees across the various states of the country at the National assembly on july 15th 2020.
The logjam in the APC reared its head during the screening of the Nominees by the Senator Adamu Muhammad Bulkachuwa, APC Bauchi North led Senate Committee on Foreign Affairs.
At the commencement of the screening exercise, the nominee from Edo State, Barrister Yamah Mohammed Musa was embattled and had issues with the committee members when asked by the Chairman, Senator Adamu Muhammad Bulkachuwa to explain his contribution to APC in Edo State.
When it was his turn to answer the question, the nominee who hails from Etsako West local government in Edo State, stirred the hornet nest when he told the committee members that not only did he ensure total victory for candidates of APC in the area during the 2019 general elections, but did justice to national assignments given to him at the time by the party national leadership.
He said, "I was in the forefront of party members who conducted primary elections for all our House of Representatives candidates in the South West, one of whom is the Honourable Speaker of the House of Representatives, Rt Hon Femi Gbajabiamila.
"I also held the committee that conducted the APC primaries in Akwa Ibom aside other national assignments which contributed to the success of the party at the polls."
Angered by the submission, a member of the committee, Senator Ibikunle Amosun ( APC Ogun Central) who immediately took the nominee up by telling him that what he described as the achievement was sham, said, "I am from the southwest and I know all that took place during the so-called primaries perpetrated by your committee and those who assigned you then.