Npower Update: See When N-Power Beneficiaries Will Get Their June Stipends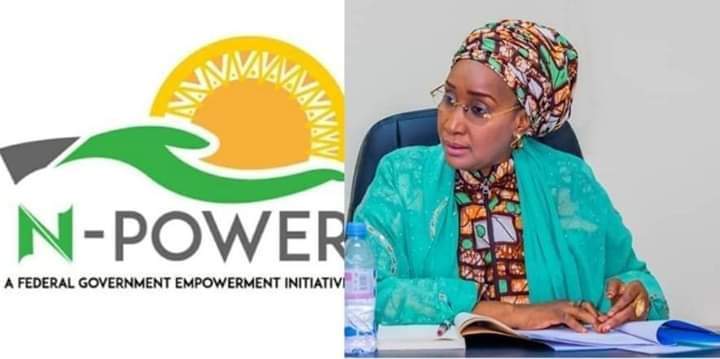 Current beneficiaries of the federal government social intervention scheme, N-Power have been told to expect the payment of their June stipends 'soon.'
This is as some beneficiaries of the scheme have taken to the micro-blogging site, Twitter to make inquiries on when they would be paid their outstanding stipend for the month of June.
Naija News recalls beneficiaries of the scheme are paid a monthly stipend of N30,000 by the federal government in exchange for their services.
However, as at the time of filing this report, beneficiaries of the scheme were yet to get their June stipends, 16 days into the month of July.
This has made many of them worried and they have started expressing anxiety about the delay in their payment.
A beneficiary, identified as Prince Adefolaju with username @OladapoSteven on Twitter asked on Thursday about when June stipend payment will be made to beneficiaries.
He said: "Please when are you guys gonna pay us our June and July stipend??? Or we should forget about payment???"
In response to his question, N-Power assured that "…June will be paid soon."
After the response, he replied "Noted with thanks but make it snappy please. Boys are not smiling.. #Enugbe". A statement that confirms many of them are already expecting their payment.
See the tweet.
Please when are you guys gonna pay us our June and July stipend??? Or we should forget about payment???

— Prince Adefolaju (@OladapoSteven) July 16, 2020
Later in the day, another person also asked if it is true that the delay is due to the fact that the money has been looted by leaders but was assured that nothing of such has happened.
See the tweet
Hi sir. No one has access to your funds. You are paid straight from the Treasury Single Account. https://t.co/envjzELuNP

— N-Power (@npower_ng) July 16, 2020
Meanwhile, about 5million Nigerians have applied to become beneficiaries of the N-Power scheme under the Batch C recruitment of the scheme.
The registration is still ongoing, meaning more people will register before the portal closes but the federal government has announced that only 400,000 beneficiries will be picked from the pool of applicants.