Edo2020: Imasuagbon Reveals Why He Can Never Step Down For Obaseki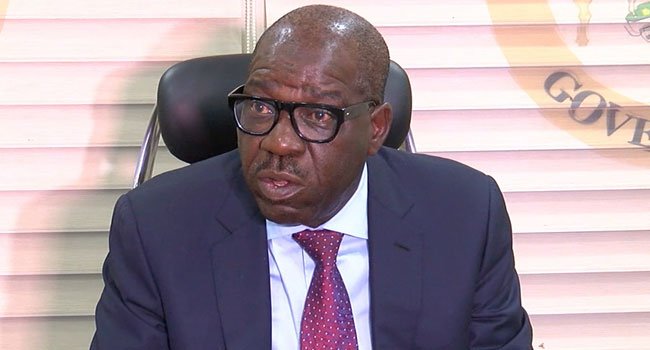 Mr Kenneth Imasuagbon, a Peoples Democratic Party, PDP, governorship aspirant in Edo State has rubbished claims that he has decided to step down for Edo state Governor, Godwin Obaseki.
Imasuagbon, in a statement which he issued this afternoon stressed that he plans to win, not just be a part of people who contested.
The statement reads: "The governor knows that I'm popular with the delegates, and he is doing everything possible to change this.
"For the sake of emphasis, I have not and will not consider accepting anything to step down from the race for the PDP ticket.
"I also understand that they are trying to manipulate the delegates' list in their favour. I want to warn that if they try it, we will do everything possible to resist it, we shall also meet in court."
Recall NaijaNews earlier reported that Hon. Omoregie Ogbeide Ihama  reportedly stepped down for Edo State Governor, Godwin Obaseki, in the forthcoming Peoples Democratic Party's primary ahead of the state's governorship election.
Read more here: