See Names, Photos Of 'Yahoo Boys' Arrested Alongside Hushpuppi For $35m Fraud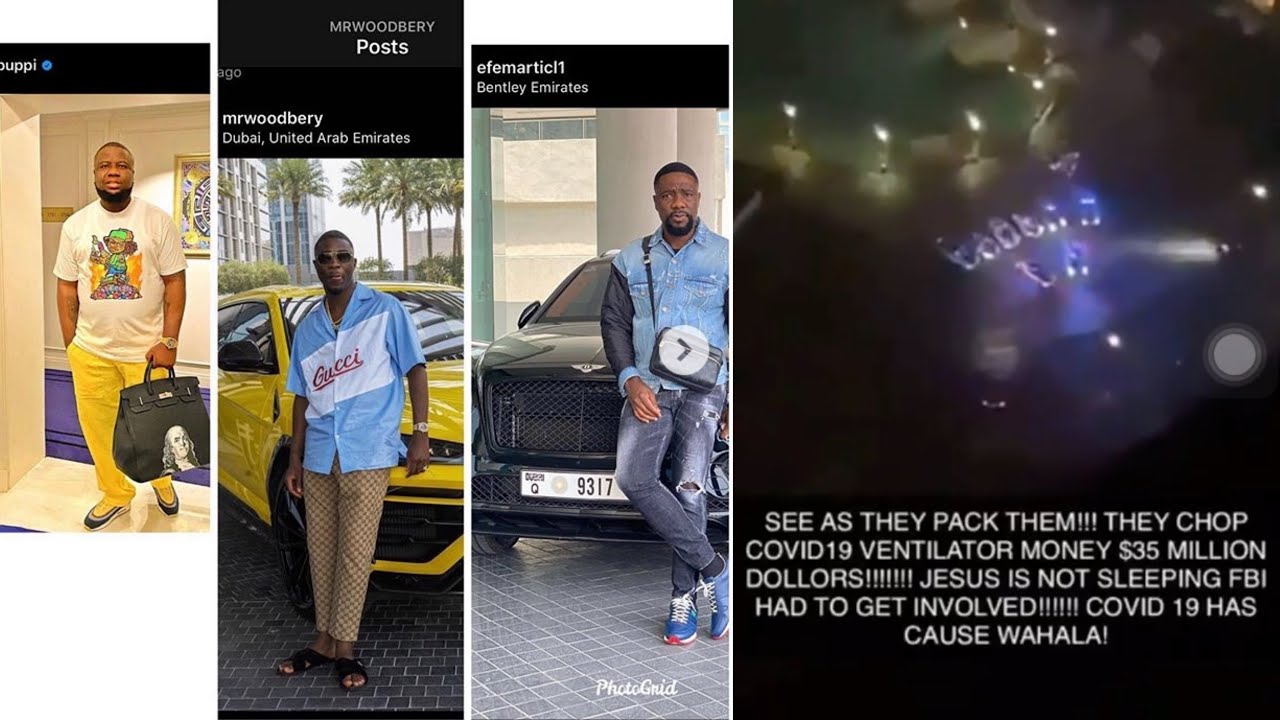 The names and photos of suspected internet fraudsters (Yahoo Boys) arrested alongside Hushpuppi for $35m fraud have emerged.
Naija News had reported that Hushpuppi, a Dubai based Nigerian big boy has been reportedly arrested for an alleged $35 million by Interpol and the Federal Bureau of Investigation (FBI).
This online news platform understands that a short video clip published on the micro-blogging site, Twitter, had its caption suggesting that Hushpuppi was arrested alongside his close friend and alleged accomplice, Woodberry from their palatial home in Dubai, the United Arab Emirates (UAE).
According to reports, Hushpuppi and Mr Woodbery's arrest was as a result of months of investigation by the FBI following a fraudulent deal that involved Hushpuppi and his crew. The caption of the video, says Hushpuppi and his crew collected the sum of $35 million for Coronavirus (COVID-19) ventilator.
Shey na True say FBI arrest HUSHPUPPI ???? pic.twitter.com/DzLykLNjxe

— AOS (@Alh_os) June 9, 2020
The video was captioned: "See as they pack them!!! They chop COVID-19 ventilator money $35 million dollars!!! Jesus is not sleeping. FBI had to get involved!!! COVID-19 has cause wahala!"
Oh boy!!! Bye Bye to Hush Puppi ? pic.twitter.com/lIYkgL4BLr

— She (@17_xcx) June 9, 2020
Naija News understands that the reports quoted insiders to have confirmed that Hushpuppi and Mr Woodbery were arrested on Tuesday, 02:00 pm Dubai time. Insiders say that Hushpuppi's phone has been switched off since the time the arrest was made.
Days after the arrest, controversial Nigerian journalist, Kemi Olunloyo has taken to social media to share pictures of Hushpuppi associates allegedly arrested with him by Interpol in Dubai.
THREAD ON THE ARREST OF BILLIONAIRE REAL ESTATE MOGUL Ray HushPuppi #Kemitalksmoney

— Dr. Kemi Olunloyo (@KemiOlunloyo) June 10, 2020
The controversial journalist shared the details on her social media page where she wrote; "THREAD ON THE ARREST OF BILLIONAIRE REAL ESTATE MOGUL Ray HushPuppi
"HushPuppi was arrested yesterday in Dubai at his apartment Pallazo Versace along with his entire team. I will introduce them to you one by one. The case belongs [email protected] @fbi @INTERPOL_HQ and it involves $35M wire fraud meant for #Covid19 test kits
"Pac" is another Dubai based big boy and in HushPuppi's close-knit inner circle. He was arrested alongside HP. Flashy luxurious items on IG page. Real name not known. Authorities will release later.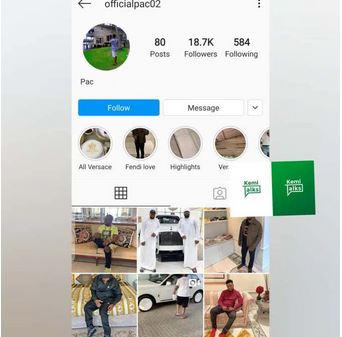 "Sean the Escaper was also arrested and he's HushPuppi's PA. He is described as a right-hand man errand boy. They live together at Pallazo Versace in Dubai.
"Mr Woodberry was arrested alongside HushPuppi as a member of his hardworking team.
"Finally, Tony Roma nickname who is also a Nigerian and also arrested with the rest of the team. All 5 men are being held at an Interpol facility in Dubai city".
"As soon as we have charging documents, you will be notified of the HushPuppi and associates charges by law enforcement sources in the investigation says it's a $35M wire fraud involving BEC style fraud and money for #covid19 test kits and ventilators."
#Kemitalksmoney
HushPuppi was arrested yesterday in Dubai at his apartment Pallazo Versace along with his entire team. I will introduce them to you one by one. The case belongs to @SecretService @fbi @INTERPOL_HQ and it involves $35M wire fraud meant for #Covid19 test kits pic.twitter.com/5saC7dR7OX

— Dr. Kemi Olunloyo (@KemiOlunloyo) June 10, 2020