Transfer Rumour: Liverpool Loses Timo Werner To Chelsea
Despite been linked with Anfield for months now, German professional footballer who plays as a forward for RB Leipzig, Timo Werner, has finally reached a deal dead end as his interest to move to Stamford Bridge has been confirmed by both clubs.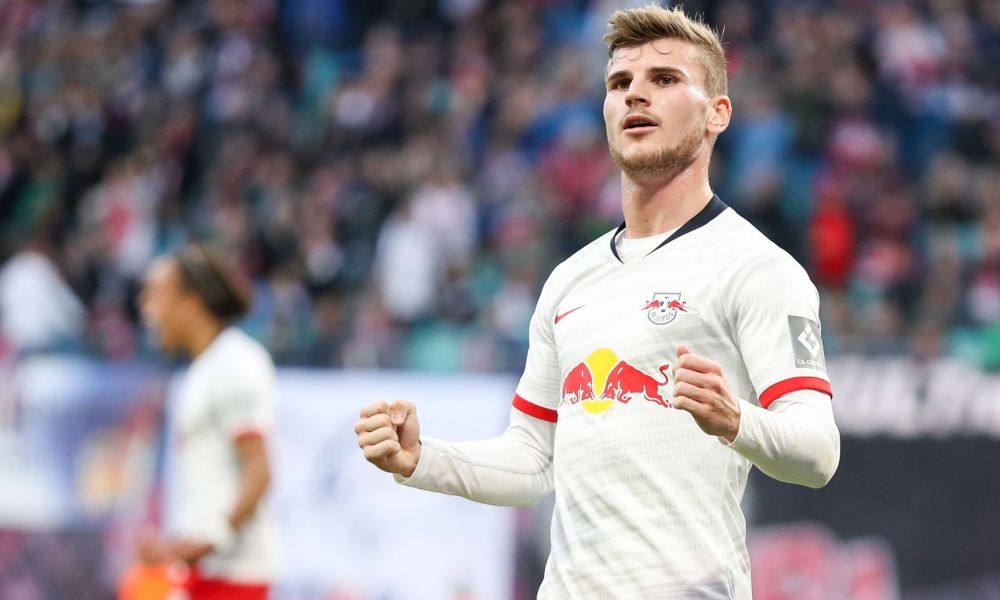 Top English Premier League clubs have shown interest in signing German professional footballer who plays as a forward for RB Leipzig, Timo Werner.
A report by the Mirror earlier claimed that Timo Werner's agents have opened up with Manchester United and Chelsea on Werner's interest to move to Liverpool FC, urging the two clubs that have pressed for a deal with the striker to look elsewhere.
However, on Thursday evening, a tweet from Liverpool FC News noted that it could not agree further to bring Timo Werner to Anfield, noting that the player has also reached a dead end with deals as he agrees to move to Chelsea FC.
See the tweet about Werner's move to Chelsea below;
BREAKING: Timo Werner 'agrees' to join Chelsea.

Latest⬇️https://t.co/Y2Jtsac6t7 pic.twitter.com/izz5xIj2wH

— Liverpool FC News (@LivEchoLFC) June 4, 2020
The blues, on the other hand, have been keen to welcome the striker to Stanford Bridge over time.
Werner is one player any club will be glad to have in its squad. The forward has been doing tremendously great even in the Bundesliga games.
Also confirming Werner's signing deal, Sports pundit, Dean Jones shared on his Twitter account that the German player would have preferred a Liverpool move but will not be able to wait for the time-space, hence he opted for the Chelsea move.
He tweeted,
Werner did want Liverpool – but not willing to wait 12 months for his move to Premier League. That gave Chelsea the chance to make their offer

— Dean Jones (@DeanJonesBR) June 4, 2020
In another development, a recent poll that cuts across 16 English Premier League clubs has declared UEFA Champions League winners, Liverpool FC as UK's most liked football club.
Download NAIJA NEWS app: