Primate Ayodele Reveals When Coronavirus Vaccine Will Be Discovered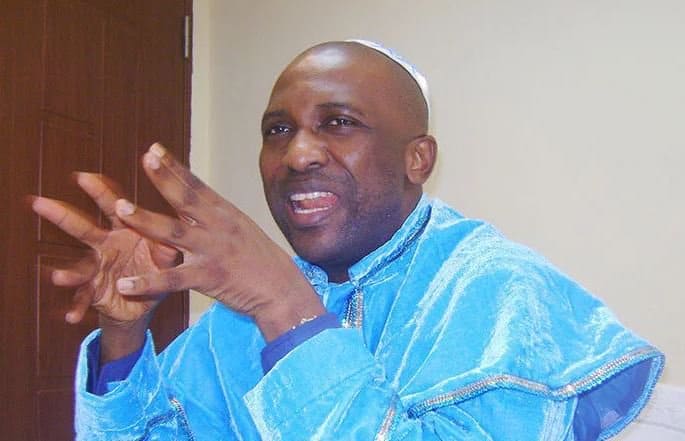 The founder of Inri Evangelical Spiritual Church, Primate Elijah Ayodele, has revealed when drugs for the deadly coronavirus (COVID-19) will be discovered.
Speaking to Daily Sun, the popular prophet predicted that a vaccine for the virus will be discovered in July.
"Between May and July, the number of infected people would increase to 10,000.
"The vaccine will come out around July but it would have wreaked havoc," he said.
Naija News reports that scientists around the world are yet to make a breakthrough with regards to a cure for the coronavirus.
Most countries are making use of the antiviral drug, Remdesivir, to treat Coronavirus patients.
However, there is still no widely accepted vaccine for COVID-19, as Japan prepares to approve another medication, Avigan.
This online news platform reports that the Nigerian Centre for Disease Control (NCDC) on Friday confirmed 386 new cases of coronavirus in Nigeria.
This brings the total number of cases in the country to 3912.
According to the breakdown by NCDC according to the states, 176-Lagos 65-Kano 31-Katsina 20-FCT 17-Borno 15-Bauchi 14-Nasarawa 13-Ogun 10-Plateau 4-Oyo 4-Sokoto 4-Rivers 3-Kaduna 2-Edo 2-Ebonyi 2-Ondo 1-Enugu 1-Imo 1-Gombe 1-Osun
The NCDC figures also confirmed 679 persons have been discharged while 117 deaths have been recorded.
Source: Naija News