COVID-19: US President, Donald Trump Reveals When Vaccine Will Be Out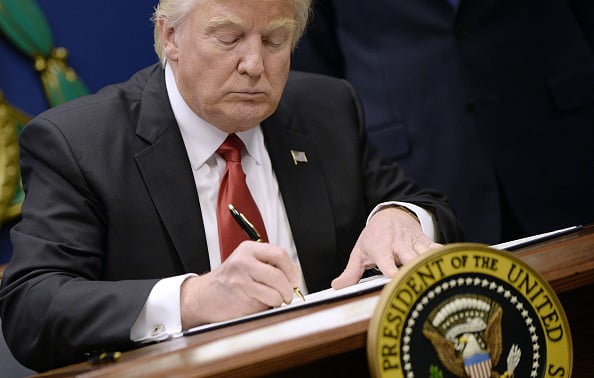 The United States President, Donald J. Trump has revealed that America is self-assured of producing COVID-19 vaccine before the year 2020 runs out.
According to the US President, while speaking during a broadcast in Washington DC on May 3, schools in the United States, including universities would be opened by September 2020.
He said, "We are very confident that we're going to have a vaccine at the end of the year, by the end of the year,"
Trump, however, noted that he will take off his hat for any country that could outsmart the American researchers in coming out with the vaccine.
He said, "if it's another country, I'll take my hat off; I don't care, I just want to get a vaccine that works."
Responding to questions asked about risks involved in the ongoing human trials in the research process, President Trump said, "they're volunteers. They know what they're getting into."
Meanwhile, the United States yesterday recorded a total of 25,502 new coronavirus cases and 1,313 deaths, Naija News report.
The new cases were recorded in all 50 states, including the District of Columbia and other US territories, as well as repatriated cases and those in the US military, veterans hospitals and federal prisons.