BREAKING: Ganduje Disobeys Buhari, Relaxes Kano Lockdown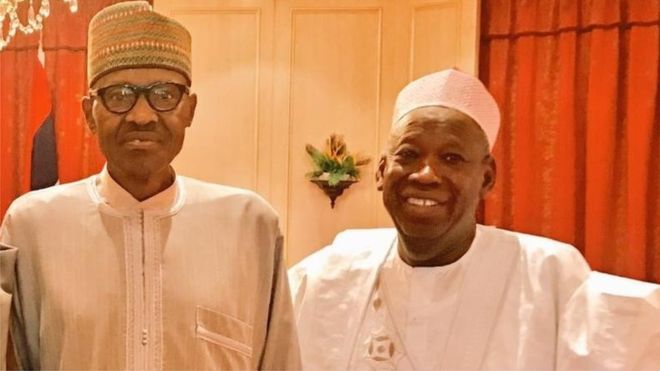 Governor Abdullahi Ganduje has announced the relaxation of the Presidential lockdown imposed on Kano State to curb the spread of the deadly coronavirus (COVID-19).
Governor Ganduje announced that Kano residents would be allowed to make purchases during the free days.
He stated that the two free days would be on Mondays and Thursdays from 10 am to 4 pm.
The Kano State Governor said no markets will be allowed to open, adding that only a few supermarkets would be allowed to operate.
Ganduje also disclosed that the list o supermarkets to operate during the free days would be disclosed soon.
He said the only markets that would be allowed to sell during the Monday and Thursday free days are the Yankaba Market, where perishable items are sold, and Yan Lemo Market.
Naija News recalls that Ganduje had pleaded with President Muhammadu Buhari to ease the total lockdown imposed on Kano.
He made this plea during the inauguration of a seven-member specialised experts to support the State's technical committee at the Government House.
President Buhari had in a live broadcast last Monday announced the total lockdown of the State with immediate effect to stem the spread of coronavirus.
This decision was necessitated by the mass death recorded in the State.