Helicopter Crashes With Police Chief, 7 Officials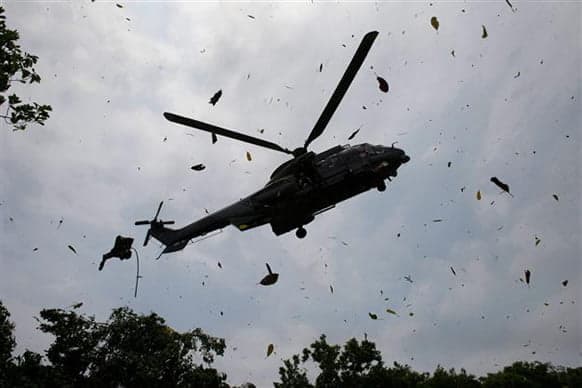 According to a report by Benigno Durana, the police spokesman in Philippine, a plane conveying the Philippine National Police chief and seven others on Thursday (today, has dashed down a moment after it took off.
Giving updates on the incident, Durana hinted that the aircraft had crash land a few minutes after it took off, having in it the police chief, Archie Gamboa.
However, Gamboa is said to be unconscious as at the time the report was given.
The Police Chief was rescued from the the 429 twin-engine chopper while "two other high-ranking police officials, intelligence Chief Mariel Magaway and comptrollership Director Jose Ramos are in critical condition," said Durana.
This online news platform understands that the plane crash which had all members on board injured happened today in San Pedro City, Laguna province, in the Philippines.
Durana added, "The Police chief is okay but suffered an abrasion.
"Gen. Magaway and Ramos are in critical condition, but they are being well attended to by the doctors,"
He further hinted that everyone in the crash has been checked and all are in stable condition.
In another news, Naija News reported a week ago that U.S. President Donald Trump has once again warned the United State against the disadvantages of not voting for him in the upcoming election later this year.