Mixed Reaction Trail Cardi B's Intention Return Back To Africa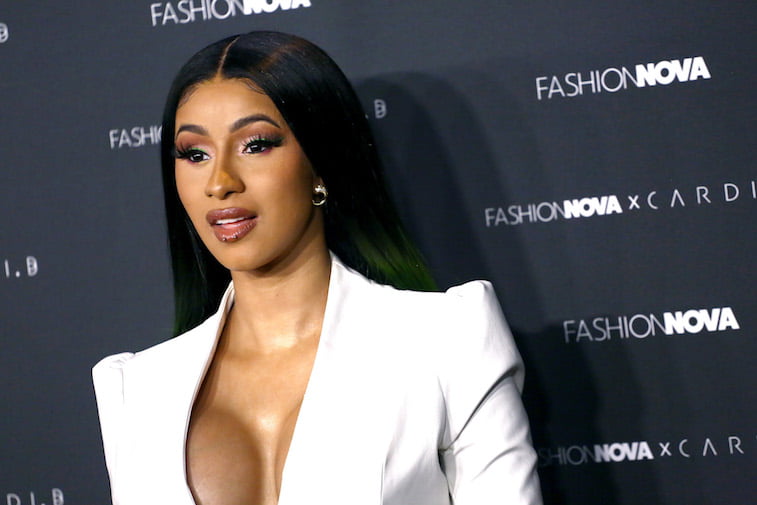 American rapper, Cardi B who also has Nigerian name Chioma B is ready to visit Africa once again.
Chioma B who made the announcement via her twitter handle while responding to the sales of her concert tickets in South Africa.
"Cardi B fever has hit Mzansi – so much that it crashed a tickets website in seconds," a parody account had tweeted.
Here is CardiB 's tweets
SOUTH AFRICA !! Chioma B is coming !!!!….Teach me more bout your country in the comments ❤️❤️❤️ https://t.co/vC9m3h7vNz

— iamcardib (@iamcardib) February 21, 2020
Naija News learnt that Chioma'b will be visiting  South Africa this time as she will be the headline the 10th edition of Castle Light's Unlocks series of events. The event will take place in June at the TicketPro Dome.
Meanwhile, Chioma b's intention to visit South Africa has generated several reactions on twitter.
Queen Tacha will be going to Dubai as Symply Tacha.

Cardi B will be going to South Africa as Chioma B.

Nigerians don't be blind, wear your HOL glasses ? to see the light.

It's time to send Buhari out of our country, we will change his name to Burial ?#TachaXHouseOfLunettes pic.twitter.com/t7NhmeX3Gc

— Your Favorite Titan ??? (@fashionpoliceAF) February 21, 2020
BE CAREFUL CHIOMA BECAUSE THAT COUNTRY IS VERY DANGEROUS YOU CAN GET ROBBED ON STAGE EVERYBODY IS OUT THERE STEALING TO MAKE A LIVING , KINDLY GOOGLE CRIMES IN SOUTH AFRICA AND THANK ME LATER

— Dona (@Dona54818308) February 21, 2020
@iamcardib be careful in SA, they hate fellow black people especially Nigerians (reason she is telling you to ditch your Nigerian name).

— god Omoniyi (@PNEYI) February 21, 2020
As soon as you land we're giving you a new name, Buhle which means beauty. We can't wait to see your performances!

— Miss Pru (@MissPru_Dj) February 21, 2020