3 Children Burnt To Death After Their Mother Locked Them Up For Midnight Sex With Lover In Hotel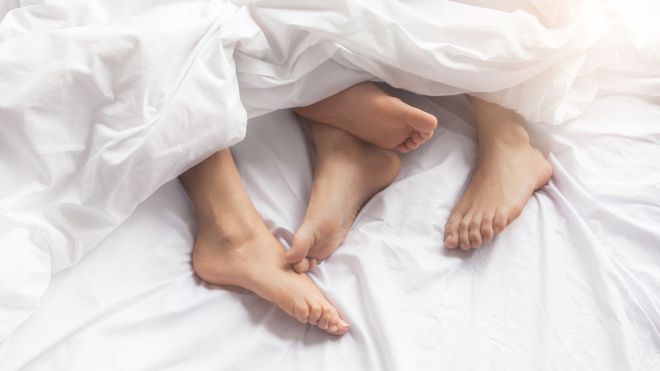 The Police have confirmed three children, aged 5, 4 and 2 years respectively died after sustaining various degrees of burns in a fire accident.
The children were reportedly killed in a midnight fire in a community (name withheld) in the Ihiala Local Government Area of Anambra State.
It is understood that the father of the kids, who is said to be a musician was not at home when the unfortunate incident happened as he was reported to be away at an event.
A resident who preferred anonymity narrated that the wife took advantage of her husband's absence to escape with her lover to a nearby hotel for all-night sexual adventure.
She took the decision to lock the door on her children and lit a candle in the room before departing with her lover. The candle was reported to have caused the inferno which eventually killed the children and destroyed property worth millions of naira.
"The woman is a teacher. She left with her lover to a nearby hotel that night.
"The three children were locked up in a room and they got burnt beyond recognition in the inferno believed to have been caused by a lit candle.
"The children were aged 5, 4 and 2 years respectively.
"She has been arrested by the police for investigation," he narrated to Punch.
Confirming the incident, the Police Public Relations Officer in Anambra state, Haruna Mohammed, said neighbours were able to put out the fire before the arrival of firefighters.
He, however, did not say anything about any arrest but confirmed the deaths and destruction of property in the fire.
He said, "Following the distress call, Police patrol team led by the DPO rushed to the scene, cordoned off the area and the fire was put off by local volunteers before the arrival of firefighters.
"The victims were photographed and corpses buried, according to their customs."
Source: Naija News