Man Dies During Marathon Sex With Girlfriend In Abuja Hotel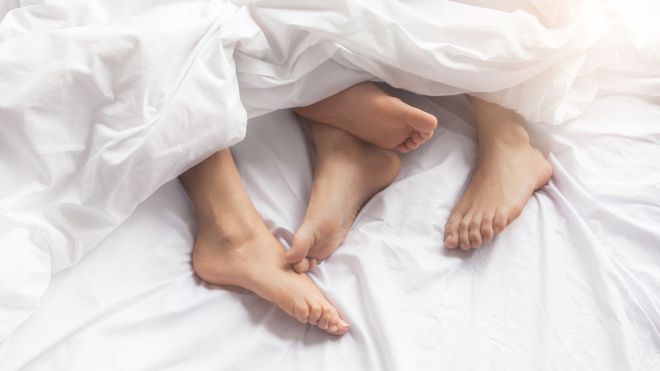 Man Dies During Sex Romp With Lover
The death has been reported of a man identified as Danjuma Yahaya Alli said to have passed away during a sex romp with his girlfriend.
The lovers were said to have visited a popular hotel located in Wuse Zone 5, Abuja where Alli died on top of his girlfriend during their sex escapade.
The lady in question, Miss Victory Amaize, has reportedly been arrested and detained by the Police operatives at Wuse Zone 5, Abuja.
She might be facing murder charges should the result of an autopsy on the man's body reveal she had anything to do with her lover's death.
This online medium gathered the news of the tragic incident was exposed after the Chief Security Officer of the hotel, Onyido Sule, went to the Police at Wuse Zone 5, Abuja, on 22nd January, 2020, and reported that the lady, Victory Amaize, said to be from Life Camp in Abuja, screamed from her hotel room to the hotel staff over what happened.
The staff on ground were said to have rushed to the room and found Alli gasping for breath on the bed. He was rushed to the hospital where he was confirmed dead by the doctors.
Amaize was said to have told the Police during interrogation that the late Alli choked and eventually passed out while they were having sex in Room 123 of the hotel.
She is being held in police detention pending the outcome of investigation into the matter.
Source: Naija News