Trump Sends Warning To Iran Over Plans To Attack US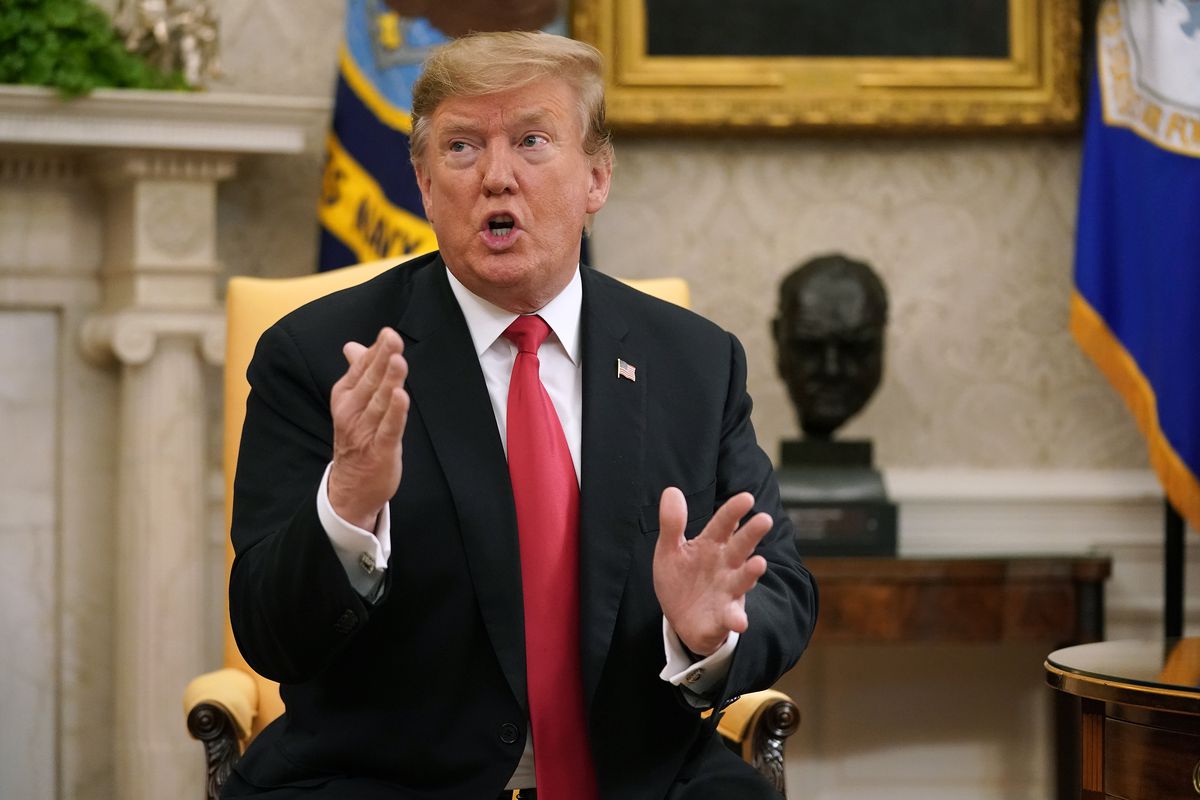 United States President, Donald Trump has warned Iran against attacking Americans or any United States assets in the Middle East.
Tension has been on the rise following the killing of Qassem Soleimani, the head of the Iranian Revolutionary Guards' elite Quds Force, by US forces.
The top Iranian General was killed "at the direction" of Donald Trump, the United States President.
This online news platform understands that the development is coming days after protesters attacked the US embassy in Baghdad, clashing with US forces at the scene.
In a post on his Twitter page, Donald Trump threatened to hit 52 Iranian sites "very hard" if Iran tries to revenge Soleimani's killing.
According to the US president, some of the sites were "at a very high level & important to Iran & the Iranian culture, and those targets, and Iran itself, WILL BE HIT VERY FAST AND VERY HARD."
"The USA wants no more threats!" Trump twitted.
Trump went on to explain that the 52 sites targeted represented the 52 Americans who were held hostage in Iran for 444 days after being seized at the US embassy in Tehran in November 1979.
Source: Naija News