Sharia: CAN Berates CJN Tanko's Call For Constitutional Amendment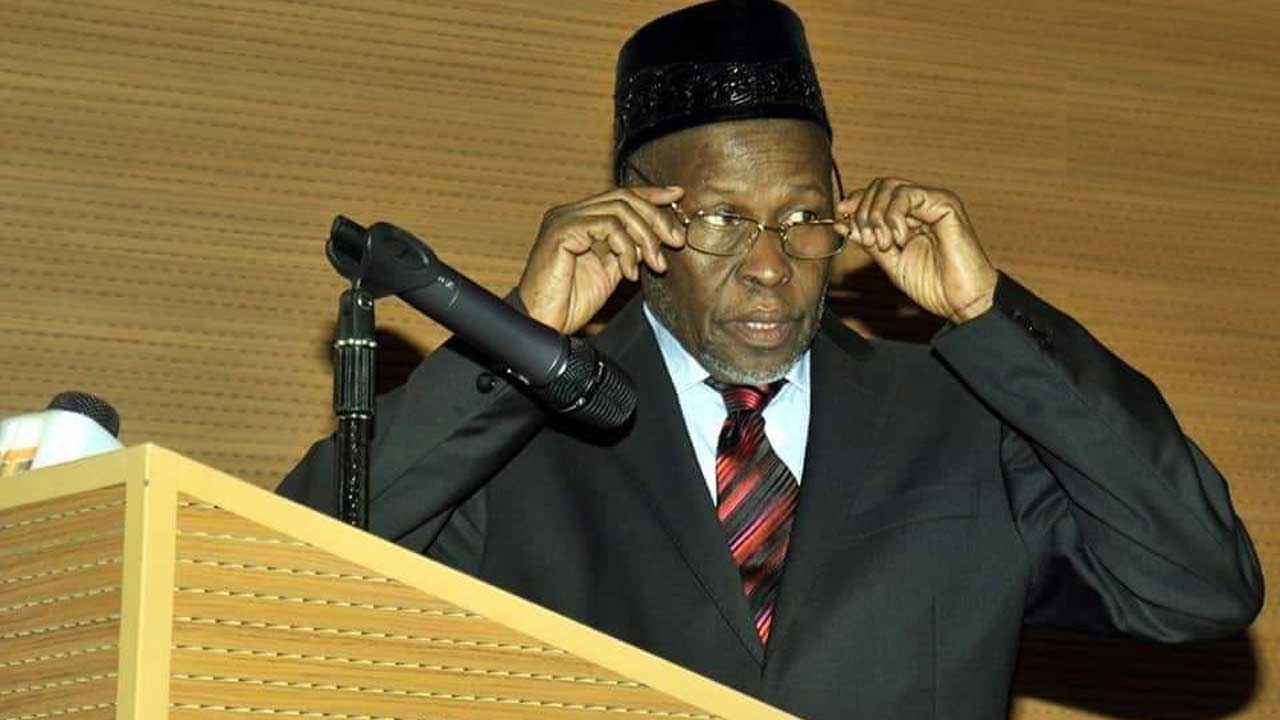 The Christian Association of Nigeria (CAN) has condemned calls by the Chief Justice of Nigeria (CJN), Justice Muhammad Tanko, for an amendment of the constitution to "accommodate some of the concerns of Muslims and the Sharia law."
Naija News reports that Tanko Muhammad spoke while declaring the 20th Annual Judges Conference open at the Ahmadu Bello University (ABU), Zaria on Wednesday.
The CJN was represented at the event by Justice Muhammad Danjuma, Grand Khadi of Niger State.
He said: "As we all know, there are sections of the constitution that allow the implementation of Shari'a personal law and apart from that, we cannot do more. However, we have the number to amend the constitution to suit our own position as Muslims."
Speaking further, he advocated that Shari'a law be taught in the Arabic language in Nigerian universities and not in the English language as the case is currently.
He, therefore, called on academicians to consider the issue in view of the importance of the Shari'a legal system to the legal profession.
"The Shari'a law should be taught in Arabic not English. There is no university in Nigeria that runs Shari'a in Arabic; they all teach Shari'a in English. So, academicians let's also look into this issue," he said.
Reacting in a statement on Saturday, the National Director of Legal and Public Affairs, CAN, Samuel Kwamkur said the statement of CJN Tanko was slanted towards making Islam a state religion.
CAN describe the speech as the most reprehensible, reckless and insensitive statement (ever) made by a public officer, a jurist and the head of Nigeria's judiciary.
"CAN observes that the CJN has neither denied any of the reports attributed to him nor has he clarified it. No person or association has come out with a contrary opinion. We, therefore, regard it as a settled fact: the CJN did indeed say it. And much more, he meant it," the statement reads.
"He called for amendment to alter Nigeria's current constitutional status to be religiously inclined – inclined towards one religion – Islam. Clearly, this looks like the path to making Islam a state religion."
Kwamkur claimed that Tanko's statement might be part of a larger plot to promote religious bias in Nigeria.
He stated, "Related cases are the heads of the Nigerian Army, Nigerian Air Force who chose to cite specialised universities in their home areas using public funds. Perhaps, the CJN is reinforcing the same mentality, this time using religious self-indulgence.
"But then, we may pause and ask ourselves the following questions: are these actions by the military chiefs and the pronouncement of the CJN deliberately synchronised to promote regionalism and religious bias?
"Are we seeing the implementation of part of a much bigger plan to turn the country into one behemoth of a region and also one grand religion?"
Source: Naija News