Why Barcelona May Sack Its Coach At The End Of The Season – Bartomeu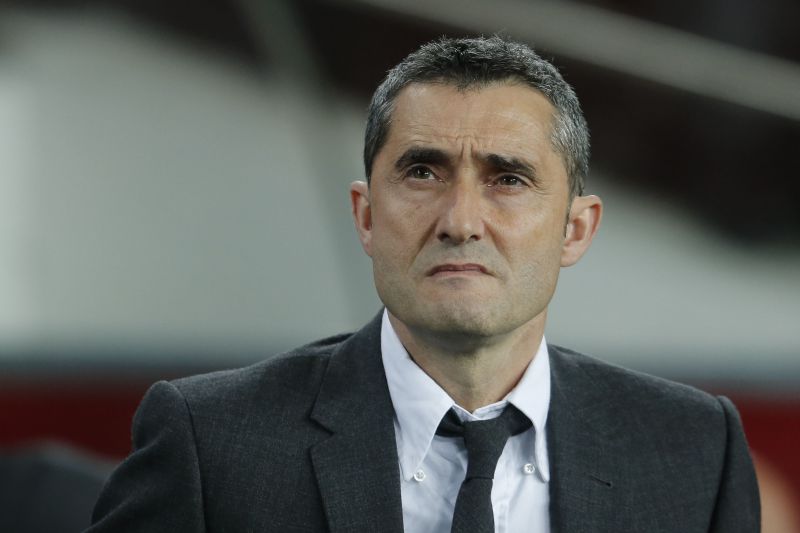 Barca President Speaks On Valverde's Tenure
Barcelona president, Josep Maria Bartomeu has revealed that the Spanish club could terminate the job of its coach, Ernesto Valverde at the end of the current season.
Bartomeu made the comment on the backheels of talks on what is expected of the club's managers, noting that "here the only option is to win everything."
He spoke during his interview on Catalan radio programme El Suplement.
Answering a question from the interviewer on why Valverde has looked unhappy and "serious" this season, Bartomeu replied: "I have had a lot trainers and they have all been serious – Rijkaard, Martino, Guardiola, Lucho [Luis Enrique], all of them were serious. The responsibility is huge. It demands a lot.
He added: "Here the only option is to win everything. Either you win everything or it's not a good season. But off-camera, Ernesto is fun and endearing. There are people who said that Ernesto, Lucho, Pep, Tito [Vilanova] and Tata [Gerardo Martino] were very serious.
Commenting on how long Valverde will be in charge of the club, the Barcelona President said: "He has a contract until 2021, but in spring there is an option through which it could be decided that he doesn't continue.
"We have it with all the trainers. But his contract… either he or we will decide. What follows depends on many variables. Rijkaard was here five years, Guardiola four, Luis Enrique three."
Naija News recalls Valverde took over Barcelona in 2017 and he has a contract which runs until 2021. The team currently sit top of the La Liga table with 34 points only ahead of Real Madrid on goal difference with Sevilla closely following in third place with 31 points.