Just In: Herdsmen Kill Many In Latest Adamawa Attack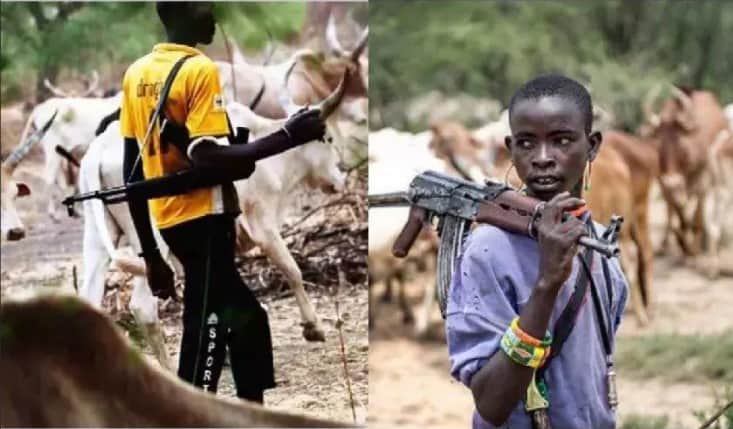 Suspected Fulani herdsmen have killed an unspecified number of people in fresh attack on a village in Adamawa State.
Naija News reports that the gunmen attacked Shuws-Kala'a village in Hong LGA on Saturday.
The suspected herdsmen destroyed valuable properties and human lives.
A resident, Sani Ahmed, revealed that the herdsmen have constantly troubled the area since the start of the harvest season.
"This morning the herdsmen attacked and robbed a man who went to the farm to bring home his harvest," he said.
"He returned and had barely informed the community of what happened to him when we saw them coming from all areas.
"Our local vigilante guys quickly mobilized and put up resistance and were able to repel them.
"Yes, there are casualties on both sides, but I cannot ascertain whether there were fatalities."