Bayelsa, Kogi Elections: Why Nigerians May Stop Voting – Falana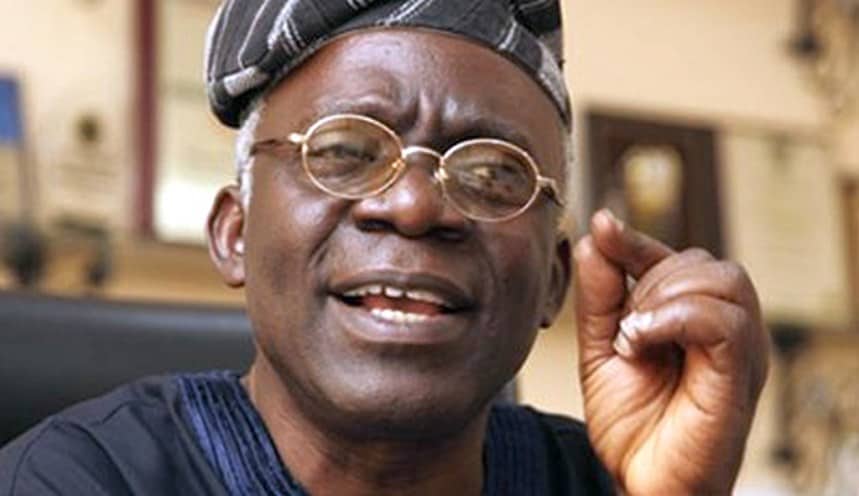 Femi Falana (SAN) has warned that Nigeria would continue to witness a decreasing rate of voter turnout in future elections if nothing is done to curtail election violence.
Naija News reports that the Independent National Electoral Commission (INEC) on Monday, declared the final results and winner of the 2019 Kogi governorship election result.
According to the results, Gov. Yahaya Bello of the APC polled 406,222 votes to defeat other contestants including Engr. Musa Wada of the Peoples Democratic Party (PDP) who got 189,704 votes.
While David Lyon of the APC was also declared the winner of the Bayelsa Governorship Election.
Lyon scored a total of 352,552 votes to defeat his closest rival and candidate of the Peoples Democratic Party (PDP), Nigeria's main opposition party, Duoye Diri, who polled 143,172 votes.
Both elections recorded violence, however, the Kogi State Guber election was seen to be the worse with shootings, killings and snatching of ballot boxes dominating reports from the state.
Speaking on Monday as a panellist at a Digital Voting Summit, Falana said that in order to address the problem, those arrested for electoral violence in past elections, including that of Kogi, must be prosecuted and sanctioned.
"We are talking about 34 per cent voter turnout in 2015″, he said.
"If this trend of electoral brigandage, unprecedented electoral violence and thuggery continue, I am afraid in 2023 we will be talking of less than 10 per cent of registered voters-turnout.
"Next time, you do not expect people to be willing to participate in a war, because election in Nigeria has become a war for the ruling class."
Source: Naija News